Last updated on : May 27th, 2021 by S Raange
Nowadays, Cyber Security has become an essential body of IT infrastructure of any organization regardless of its digital penetration, work process, etc including for big, medium, and small. Especially, professionals in the IT sector are in huge demand as more and more IT MNC is looking to secure their data and network from attackers using the best possible facilities. Requirements of the best cybersecurity experts are not limited to private organizations. Even, post COVID-19 pandemic crisis, e-governance, and digital penetration in our daily social life has surged the demands of quality & skilled Cyber Security experts in Govt. sector, social life, and micro industries.
In this article, we will go through in detail about the top five (5) certifications in IT/network Cyber Security that organizations are generally look for in the resume of candidates applying for jobs. To become a professional in this field, one must enroll in one of the best available Cyber Security courses to have best learning curve.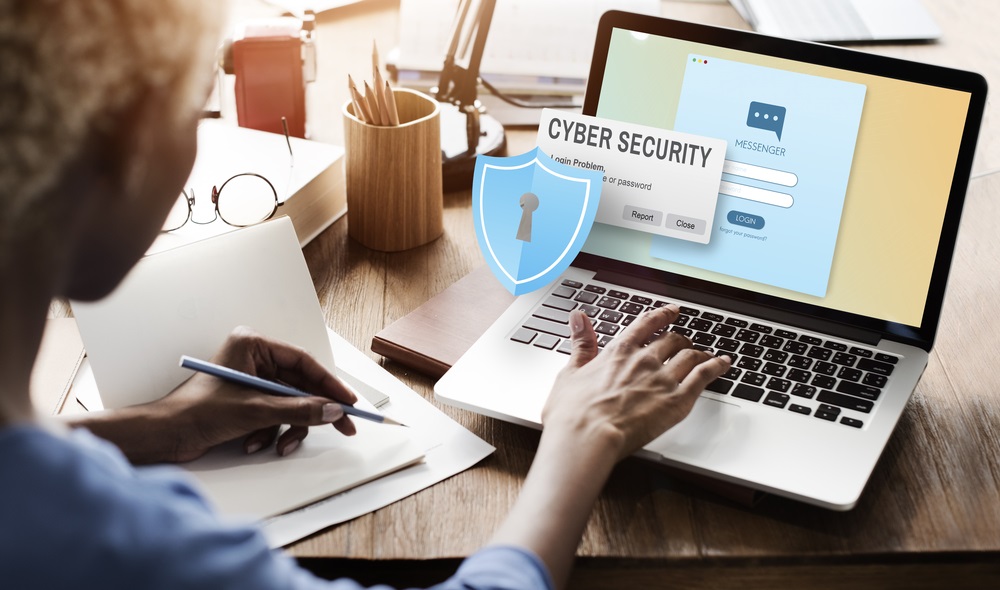 As per LinkedIn, there are over 71,000 vacancies for Cyber Security experts alone in the United States!
If you wish to pursue your career in Cyber Security, you must take up one of the best certifications that we will list further in this blog.
1. CompTIA Security+
CompTIA Security + is a vendor-independent cybersecurity certification and professionals holding this certification and credential are considered to have advanced technical knowledge and skills in various security disciplines.
Although the Security + certification is entry-level, you must have more than 2 years of professional experience in IT administration and network security along with a Network + certification to have the knowledge, skills, and experience necessary to obtain this certification.
Security + certification ensures that you are an expert in areas such as cryptography, security systems, threat management, network access control, security infrastructure, security risk identification, and more.
To acquire the Security + certification, you must pass the SY0-501 certification exam, which consists of 90 questions. The maximum score for this exam is 900 and you must score at least 750 to pass the exam. The cost of the CompTIA Security + certification exam is US $ 339.
This certification is valid for 3 years and can be renewed by completing 50 Continuing Education Units (CEUs) or the CertMaster CE course online after the certification expires.
2. CISA: Certified Information Security Auditor
Certified Information Security Auditor (CISA) is a globally recognized certification by ISACA for professionals aspiring to pursue a career in IT security areas such as audit control and assurance. To acquire this credential, you must be able to identify and measure potential threats to the organization and its vulnerabilities, assess compliance, and more. You should also be able to offer guidance and work on the organization's security controls.
As a CISA certified professional, you should be able to show your skills in areas such as development and implementation, auditing, procurement, asset protection, service management and maintenance, governance, etc.
To earn this credential, you must pass the Certified Information Systems Auditor exam. The requirements to take this certification exam include at least one year of experience in information systems or business auditing systems. There are 150 questions available in the exam. The cost of the exam varies depending on your membership, as a member you must pay USD 575 for the exam and as a non-member, you must pay USD 760.
3.CEH: Certified Ethical Hacker
Cyber ​​attackers and hackers continue to find new ways to access organizations' network and information systems by misusing their vulnerabilities. To protect this data and the entire network and information systems, companies hire IT experts with hacking skills for illegal hackers to test their own medicine. These IT professionals are often referred to as Ethical Hackers or White Hats.
Ethical Hacking uses various tools and techniques to identify vulnerabilities in the company's systems and find areas that can be exploited, in order to solve them and prevent any type of unwanted access.
CEH is an intermediate level cybersecurity credential offered by the EC-Council that you must acquire if you want to become an ethical hacker. This certification validates your knowledge regarding the enumeration, recognition, obtaining and maintenance of access, etc. To obtain the CEH credential, you must be familiar with various hacking techniques and practices, such as system hacking, worms and viruses, network scanning, Trojans, denial-of-service attacks, session hijacking, wireless applications, SQL injection, testing penetration, honeypots, cryptography, social engineering, firewalls, etc.
CEH V10 mainly focuses on topics related to IoT hacking, emerging attack vectors, vulnerability analysis, etc. To get CEH (ANSI) certification, you must pass the corresponding exam. Although not required, it is suggested that you sign up for the training before taking the CEH certification exam. Also, you must have more than 3 years of experience in information security or any similar area, along with an academic background in the field.
The exam application fee is US $ 100 and is non-refundable and must be submitted along with the eligibility form before purchasing the exam voucher. You must pass the 312-50 (ECC) or 312-50 (VUE) certification exam consisting of 125 MCQs and will have four hours to complete.
The cost of the ECC exam voucher is US $ 950 and you can search it from anywhere using your computer. On the other hand, the Pearson Vue certification exam voucher will cost you $ 1,199 and can be requested at a Pearson Vue facility. After acquiring the CEH (ANSI) credential, you can move on to the CEH (Practice) credential by applying all the techniques and strategies required in real-world applications. You must pass a rigorous 6-hour practical exam to earn this credential.
4. CISM: Certified Information Security Manager
CISM is among the highest credentials for IT security professionals. To obtain this certification, you must have the knowledge and skills necessary to manage, develop and monitor the organization's information security systems. Like the CISA credential, ISACA also introduced CISM for IT professionals seeking to achieve the best quality standards in terms of auditing, control and security of company systems.
This certification assesses your abilities to manage security responsibilities at the enterprise level. You must have advanced skills in governance, security risk management, incident management, and program development and management to be able to acquire the CISM credential.
To obtain this certification, you must have more than 5 years of information security work experience, of which 3 or more years must be in three or more areas of information security. The CISM certification is valid for 3 years.
The CISM exam has 150 questions and you will be given 4 hours to complete them. The cost of the exam for members is US $ 575, while for non-members, it costs US $ 760. You must pay a maintenance fee each year for holding the CISM credential which amounts to US $ 45 if you are a member and US $ 85 if it is not. You must earn at least 120 continuing professional education (CPE) credits over the course of three years to maintain the CISM credential, and each year, you must earn 20 CPEs.
5. CISSP: Certified Information Systems Security Professional
CISSP is a vendor-neutral certification for advanced-level professionals in the information security domain. This certification is offered by International Information Systems Security Certification Consortium (ISC)². To gain the CISSP credential, you must have the skills and expertise required to create and manage the security policies, standards, and procedures of the company.
CISSP is one of the most sought-after and recognized certifications by IT professionals and companies. You are required to have a college degree and at least 5 years of professional experience in 2 or more of the eight domains of the CBK (common body of knowledge) of (ISC)².
(ISC)² provides three distinct concentrations of CISSP that target specific sectors including:
Management (CISSP-ISSMP)
Engineering (CISSP-ISSEP)
Architecture (CISSP-ISSAP)
You can apply for certification in these contraction areas only once you have earned a valid CISSP certification.
The CISSP English CAT exam consists of 100–150 questions and you can complete it within 3 hours. On the other hand, the non-English certification exam has 250 questions and you will get 6 hours to complete it. Apart from this, you need to take a certification exam for each of the CISSP concentration areas you wish to apply for.
The CISSP certification exam will cost you US$699 while each CISSP concentration will cost you US$599.
You need to pay an annual maintenance fee of US$85 to maintain the CISSP credential. This certification has a 3-year validity and you can renew it by gaining 40 CPE credits every year, making it a total of 120 CPEs in the period of 3 years.
Final Words: Get Started!
I hope that finally you have got some idea on Cybersecurity courses and become familiar with the most popular certifications in Cyber Security that organizations are looking for in aspiring candidates while they are hiring you. There are various other certifications available as well that you can take up depending on the career you wish to build. The best way to clear any of these certifications is by enrolling in the respective course and gaining all the necessary knowledge and skills. So take the first step and move ahead in your career in Cyber Security.
Read Also: Best cybersecurity courses online in 2020