Last updated on : August 16th, 2020 by R Yadav
Cybersecurity Potential Risks Predictions for Effective Risk mitigation and Management
What helps to predict the cybersecurity potential risks effectively? is a multi-billion question when it comes to you to answer and predict cybersecurity potential risk. If you want to list down the techniques for "Effective Cybersecurity Potential Risks Predictions" according to what our top security firms, tech magazines, and industry experts are saying.  
Are you new to Cybersecurity? "No worries – everyone has to start somewhere!". Don't worry, at TechFeral, we are here to help and brought a short guide on "Top 10 Best Cybersecurity Predictions for 2020".     We will also discuss with you about "What helps to predict the cybersecurity potential risks effectively" and tools, methodologies"  we should adopt to manage the risks effectively.    So without wasting time, let's start: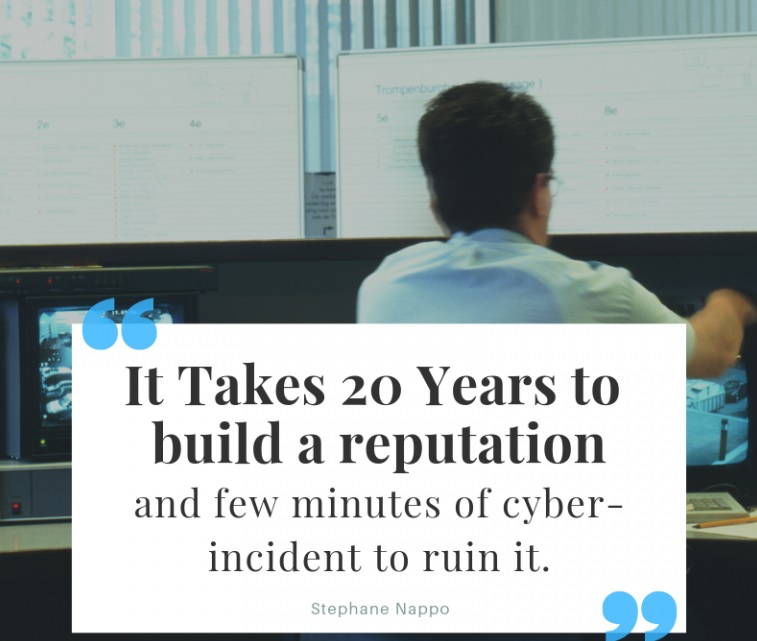 Renowned CISO Stephane Nappo whos is a senior consultant specializing in IT security as of 1995 and global head of Stéphane Nappo, Société Générale International Banking and Financial Services, says
"It takes 20 years to build a reputation and a few minutes of cyber-incident to ruin it."–Stephane Nappo
A digest on cybersecurity: What is Cyber Security? Definition, Importance, Best Practices & More
Challenges faced during Cybersecurity Predictions
We also see that cybersecurity continues to be the top priority for directors of information (CIO) in 2020, as it has been for most of the last decade, with groups such as the National Association of State CIOs (NASCIO).
But although cybersecurity solutions offer a way forward to ensure that privacy protections are viable and effective, most people see data breaches, identity theft, ransomware, denial attacks, etc. and other cyber attacks as proof that cybersecurity has become the jugular, not the savior, for the new innovation.
Even as exciting advances in artificial intelligence (AI), autonomous vehicles, 5G networks, cloud computing, mobile devices and the Internet of things (IoT) occur, these same developments seem to cause negative social disruptions that appear in the headlines of The daily news. Increasing evolving threats count for 48% of cyber threats.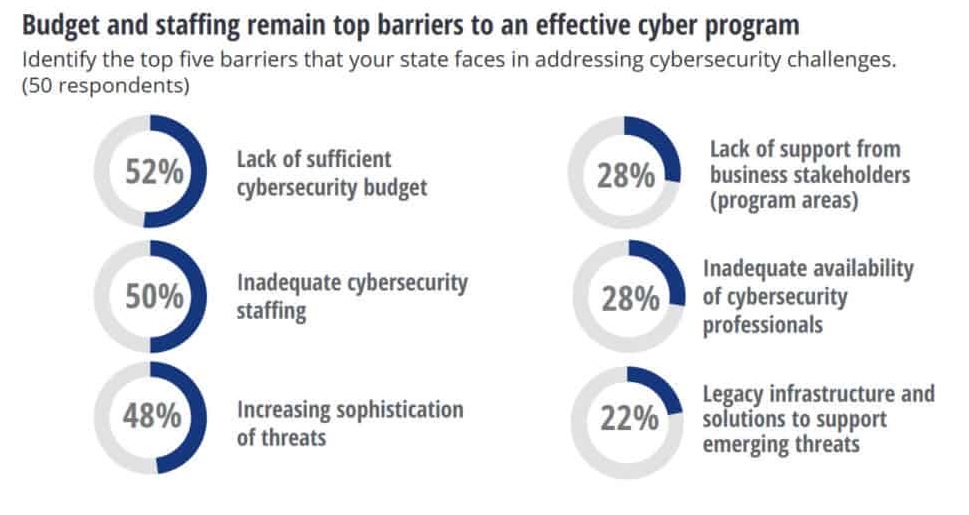 The types of attacks and evolving threat vectors are always a moving target that faces white hats against black hats in an epic battle for our networks that will not be won soon. But the good news is that technology is also constantly evolving, and some of the smartest people are working round the clock to protect infrastructure and endpoints while preventing future attacks from happening.
Cybersecurity Potential Risks Predictions Techniques:
Threat assessment: It is a structured group process that is used to assess the risk posed by a student or another person, usually as a response to a real or perceived threat or worrying behavior. Threat assessment as a process was developed by the Secret Service in response to incidents.
Threat modeling: It is a procedure to optimize network security by identifying objectives and vulnerabilities and then defining countermeasures to prevent or mitigate the effects of threats to the system.
Threat mitigation: It is the process used to decrease the extent of a problem or attack by isolating or containing a threat until the problem can be remedied.
To achieve the above objective, you have to set up the "Security Risk Management Process" for Security risk predictions and mitigations:
Security Risk Management Process for Prediction:
| | |
| --- | --- |
| Risk Management Setup | Description |
| 1. Assets and network mapping | Identify all systems and networks. Discover all vulnerabilities. Collect configurations of all security and network controls. Classify and evaluates all assets. |
| 2. Risk assessment | Find all relevant threats, typically from a threat intelligence feed. Find all threat scenarios taking into consideration the security and threat characteristics. Quantify risk for every attack scenario. |
| 3. Prioritization | For every cyber risk or attack scenario, decide on risk treatment: avoiding, optimizing, transferring, remediation or retaining risk. For risks that require remediation, plan effective mitigation given alternative solution, cost, time, etc. Verify the plan remediation that will actually mitigate the risk to an acceptable level. |
| 4. Remediation | Perform the remediation plan: Typically a combination of patching, removal of service, security and network control re-configuration and installation of new control. |
| 5. Progress tracking | Verify the compliance of remediation work performed as per the approved plan. Submit report on progress and trends. |
Top 7 best cybersecurity predictions: 2020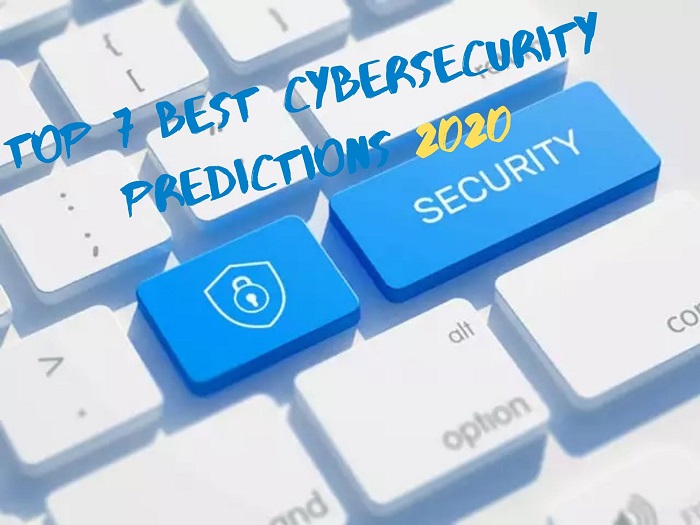 When it comes to cybersecurity predictions, in many ways, 2020 is a continuation of the present. Emerging trends include nation-state activity, IoT infrastructure attacks and more.
Top cybersecurity predictions list, that will help to predict the cybersecurity potential risks effectively are given below:
#1 Prediction: IoT goes up in a range
Attacks on the IoT infrastructure will be generalized ad more frequent. There have been rumors about the gaps in the cybersecurity of IoT. However, most business organizations are still unfortunately poorly prepared, particularly in regard to IoT infrastructure: the networks, computing and storage platforms through which IoT traffic travels. In the foreseeable future, business organizations must adopt proactive positions to protect their IoT infrastructure.
Recommended measures: Organisations deploying and acquiring IoT should have an IoT cybersecurity architecture, deployment roadmap, strategy, and that includes budgets and infrastructure.
#2 Prediction: State (Nation) promoted threats
Yes, you hear right!. State or Nation promoted cyber threats will become a more important threat to business organizations of other targeted companies or enterprises. Consider how Iran's immediate response to the United States drone attack against General Soleimani in January was to threaten a cyber attack.
Business organizations are also at risk, particularly those with highly visible brands that are closely associated with the target countries. For example, visibly American companies, such as American Airlines, McDonald's, Coca-Cola and Starbucks, could be the target. The 2014 attack on Sony, widely recognized by the North Korean government, is a benchmark.
Recommended measures: Enterprises or Organizations must invest, plan, develop and execute a cybersecurity strategy that explicitly focuses on actors in national states.
#3 Prediction: DoS attacks will prevail
Denial of service (DoS) attacks of all varieties and at a large level will increase. Some business cybersecurity professionals can take on DoS attacks that specifically affect infrastructure elements, such as the network or a corporate website, for example. But more than half of all workloads are now in the cloud, according to Nemertes' 2020 cloud research study. This means that DoS attacks aimed at blocking employees outside the cloud will be increasingly effective.
Think about attacks against cloud-based identity and access management or single sign-on. If users cannot log in to their applications, they are dead in the water. More generally, as the infrastructure of all varieties is increasingly implemented, DoS attacks can have a devastating impact.
Recommended measures: Enterprises or Organizations must assess their vulnerability and risks to DoS attacks and review or improvise their incident response policies based on the trend of cyber attacks to reinforce their resistance.
#4 Prediction: Supply chain attacks
3rd party and supply chain attacks will intensify more than the past. Most corporate cybersecurity specialists could have ruled out the incident as unusual, something that probably won't affect them, that is a big mistake.
As noted in the first cybersecurity prediction for 2020, nation-state attacks are increasing. One of the main hallmarks of a nation-state attack is that nation-states can afford to invest years in a single attack. Many of these attacks come from countries in which the government exercises tight control over all manufacturing processes, for example, China.
Recommended measures: Business cybersecurity experts must collaborate with risk managers and procurement specialists to revisit global supply chains as cybersecurity attack vectors.
#5 Prediction: Focus on collaboration
Collaboration suites and tools will become increasingly attractive targets for attackers. Tools such as Slack, Zoom and Microsoft Teams create completely new vectors for the attack. As companies increasingly rely on such tools, they must strengthen their cybersecurity teams to address security flaws in these tools. More than 75% of companies will have cybersecurity specialists focused on suites and collaboration tools by the end of 2020.
Recommended measures: Business cybersecurity experts must ensure that they have a plan, architecture, and roadmap to protect collaboration tools.
#6 Prediction:  Technology to increase capabilities of Cyber security experts
Automation and machine learning will enhance the capabilities of the cybersecurity team. The most important operational cybersecurity metric, the average total time to contain, has decreased dramatically in the last four years. Nemertes measured that the best-performing companies can now detect a raid, determine that it is actually an attack and contain the attack in an average of 2 minutes, compared to 8 minutes in 2018.
How do these augment security professional's skills? They selectively implement artificial intelligence and machine learning, which help with detection and determination, and automation, which helps with containment. Tools such as behavior threat analysis and security orchestration, automation and response (SOAR) are examples of how automation can benefit security programs.
Recommended measures: Cybersecurity technologists should evaluate their technology portfolios and ensure that they are implementing the right tools of artificial intelligence, machine learning, and automation.
#7 Prediction: More automation
Automation facilitates makes easy for compliance and auditing burden Cybersecurity. Artificial intelligence, automation protect, machine learning, and companies against security incidents. In addition, automation produces an unforeseen benefit in terms of compliance: technology automates the process of recording and documenting responses to attacks. Some SOAR tools, for example, will capture and mark each action taken in response to an attack. This not only helps with autopsies but also makes it easier to provide the required documentation to the authorities.
Recommended measures: Cybersecurity experts must collaborate with the compliance and audit teams to make sure that the tools implemented to automate the capture of the necessary compliance and audit data.
Conclusion cybersecurity predictions:
Finally, the conclusion of these cybersecurity predictions for 2020 is that threats and threat vectors will multiply. But, with the right approach, technology, and training, cybersecurity teams should be able to keep them at bay.
Next similar topic: what is a VPN? and where to download free VPN online.