Last updated on : August 8th, 2020 by R Yadav
Upgrade from windows 7 to windows 10
Free upgrade from Microsoft| 100% Genuine Software upgrade| Upgrade from Microsoft's official site

Want to upgrade to a genuine version of Windows 10 for free from your existing Windows 7 or 8.1 on your PC for free? Yes. you heard right!. You can still get the free upgrade of Windows 10 from Microsoft.
In this short guide, we will see how to upgrade your Windows 7 or Windows 8.1 OS to Windows 10 OS from Microsoft's official site. Please note that the tutorial or trick mentioned in this article will not work if you have carked or pirated or duplicate widows 7 or 8.1 license.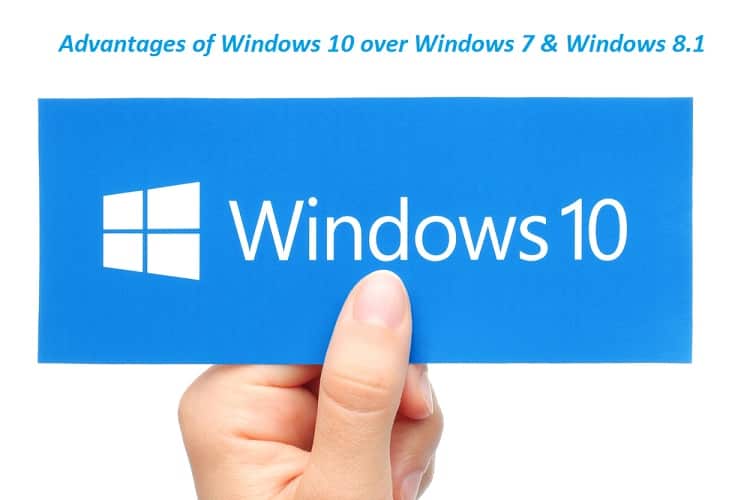 Actually, Microsoft's offer for a free upgrade of Windows 7 and 8.1 users has ended long ago, but technically speaking you can still upgrade your old Windows 7 or 8.1 to Windows 10 for free of cost.
It is why necessary to upgrade to the latest Windows 10 from your old Windows 7 & 8.1?
It is important to remember that support from Microsoft, the OEM for Windows 7 has already ended on 14-Jan-2020 and Windows 8 and 8.1's end of life and support will also end in Jan-2023. If you are using these above two Windows outdated OS then your PC or Notebooks may become vulnerable to current cybersecurity risks and you may end up losing valuable personal data and IT assets.
Advantages of Windows 10 overs Windows 7 & Windows 8.1:
Other than the reasons for Windows 7 and Windows 8.1 has reached the end of life, the following are the reasons and advantages which is enough for you to upgrade to Microsoft's most successful operating systems.
User-Friendly Interface
Enterprise features: Touch, Apps, Movies, Games, Virtual Desktops, and Timeline.
Security: Secure Boot feature
Stability
Less Boot time
Performance and speed
A Better Browser: Microsoft Edge
Read Also: How to download YouTube videos for free?
How to check your computer's Windows 7 or 8.1 activation status?
1.Click on Start Menu.
2. Right-click Computer and open Properties.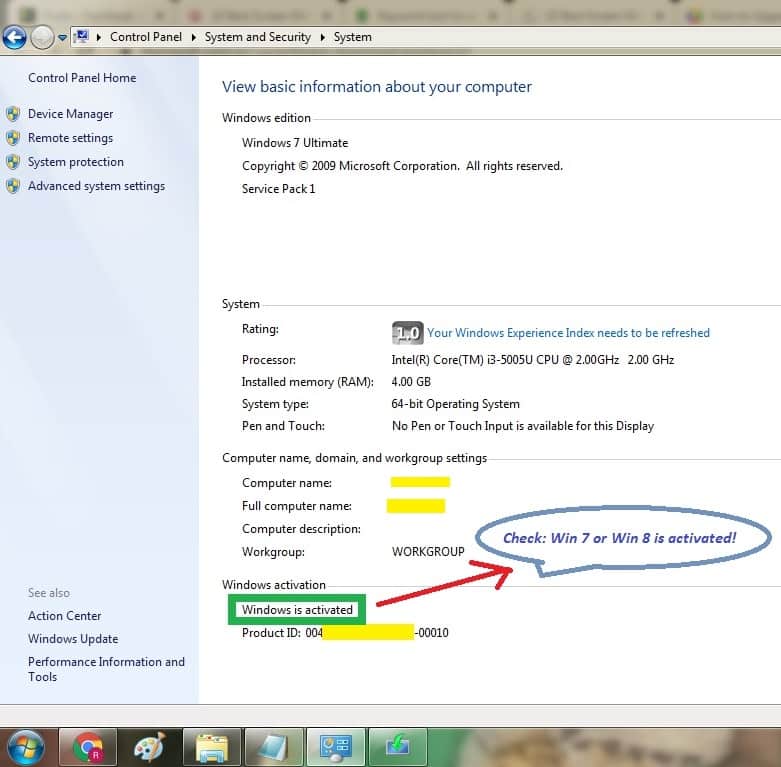 3. Windows for "View basic information about your computer" will come out. Scroll down to Windows Activation and please check the status of the current Windows version installed on your PC. If you see that message"Windows is activated ", congratulations! you are eligible for a free upgrade Windows 10 from Microsoft.
NOTE: NOTE: If you are going to upgrade your PC or laptop OS to Windows 10, please make sure:

1. Back up all of your important apps, images, files, documents, and data.

2. Plugged into a charger during the entire updating process.
How to update your PC from Windows 7 or 8.1 to Windows 10 for FREE: A Step-By-Step Guide
Here is the all steps explained with screen shots for your easy understanding and replicating it on your PC to upgrade Windows 7 to Windows 10.
1. Open your favorite web browser and get to Microsoft official website link: https://www.microsoft.com/en-us/software-download/windows10
2. Select Download "Create Windows 10 installation media" tool and Save the file and double click or select Run as administrator to launch the setup.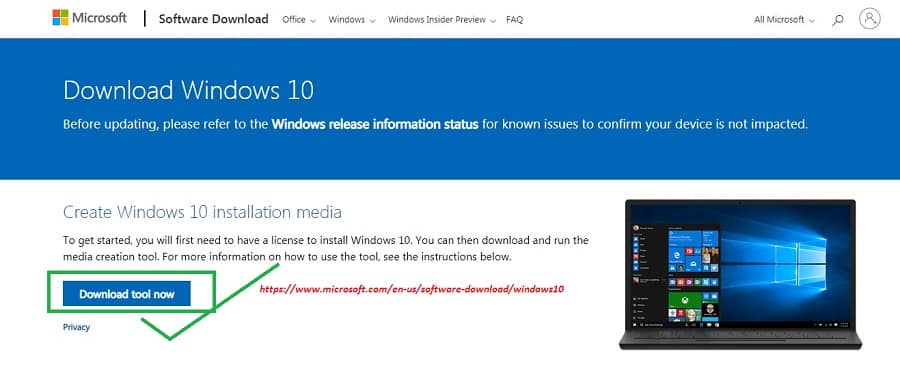 3. A pop-up asking you "if you want to allow the planned program to make changes to your personal computer" will open. Choose Yes. In case, you don't get this message, please ensure that your blocker is turned off.
4. A pop up windows will open with a message like "Upgrade this PC now". Select it, when prompted.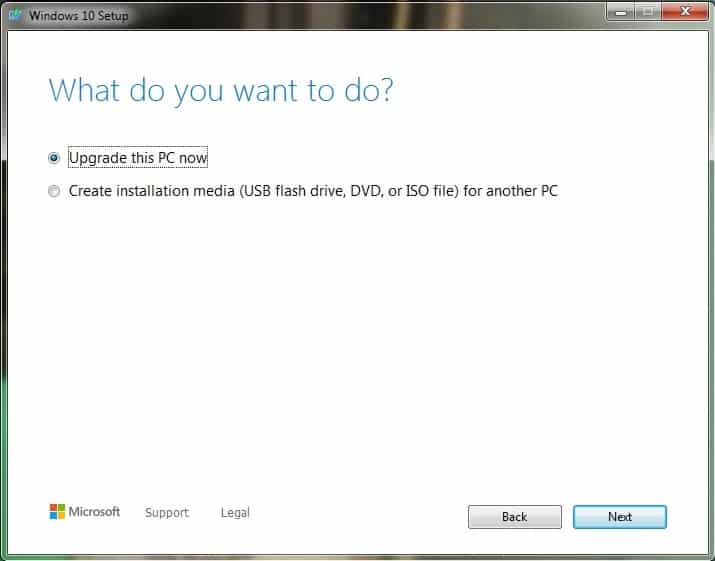 4. After the setup has loaded, you shall have to read and Accept "Applicable notices and license terms".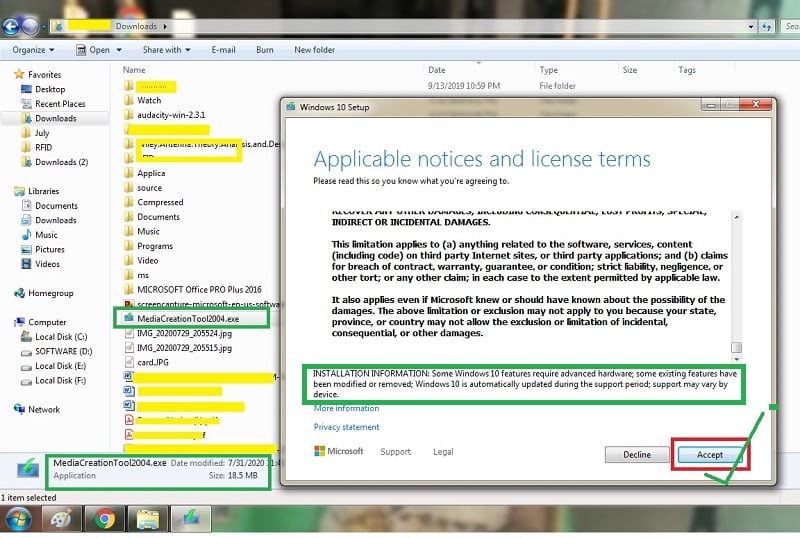 5. Subsequently, your computer will download relevant any updates required for the setup of Windows 10 on your machine. This activity could take some considerable time depends on your PC's status and internet download speed.


6. On the next screen, your computer has finished updating, You should receive a popup-message that Windows 10 is ready to install after and please select Install. Make sure check-mark beside Keep personal files, apps, and other option which you want to retain. It will ensure that you don't lose any of your personal data in the process of updating your computer.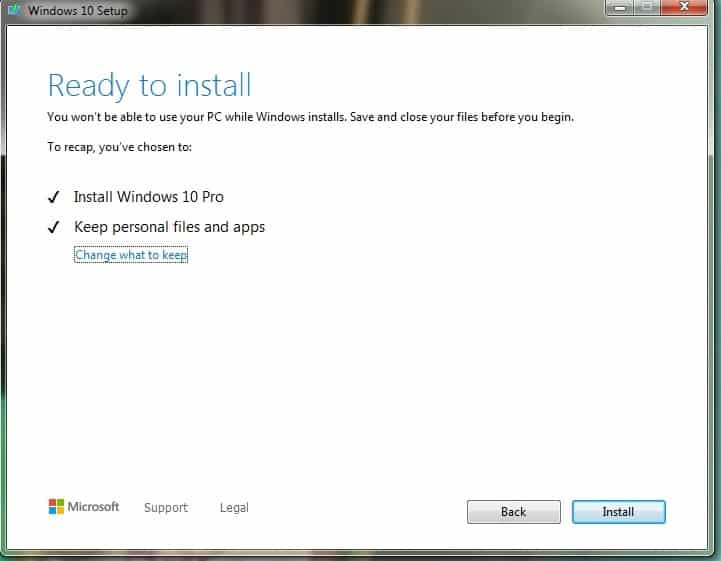 7. If this is simply not selected, click Change what to keep, and you should see retention files that can be personal apps as an option. Select Next, then select Install.
8. Next, choose your privacy settings as you like but recommend to default for everything.
9. Congratulations!. you have successfully upgraded your Windows 7 or Windows 8.1 laptop to Windows 10 for free.
After the Windows 10 Upgrade:
Once you upgraded your PC or laptop to Windows following above steps, Lets check the status of activation of Windows 1 on your machine. You may head to the Settings > Update & Security > Activation screen. You must see under Activation that your system is "activated with a digital license."
Final Words: How to Upgrade Windows 7 to Windows 10 for FREE
I hope that the above short guide on "How to Upgrade Windows 7 to Windows 10 for FREE" has cleared all your doubts on the process. If you still have a Windows 7 OS on your system, please upgrade to the latest Windows OS as it has great advantages over old Windows 7 and 8.1 which is to be declared the end of life very soon. Also, by upgrading to Windows 7 you can get all of the new features of Windows, firewall & security features.
Please comment below if you face any problem while upgrading your PC to Windows 10, our expert will try to help you out. IF you like this article, please share with your friends and family.
Read Next Article: Best 3 ways to convert 3GP to MP4