Last updated on : October 22nd, 2021 by S Raange
Browsing on the internet requires software called a web browser. It allows you to view websites on the internet and is your key to the WWW door. Even if you have reliable WiFi like the I got to deal in amazing Spectrum WiFi prices, you cannot fully make use of - and in most cases access - the internet without a browser. Initially, the software only helped in viewing websites of your choice. However, we can do a lot more through web browsers now because of added extensions.   
The best browsers allow you to access the internet and make your work easier. Extensions, multiple tab management, and customization options are all common now. These features are what make a modern browser better than the others. The best browser for you depends upon your usage and requirements. You might need a browser that uses less space on your RAM or one that offers extreme security. Taking all your needs into consideration, you can choose one of these great browsers.
The most common of all browsers is Google Chrome. The Chromium-based browser is fast, secure, and customizable. It is available for a free download and is a reliable choice. Moreover, it gets support from a fully functional extension ecosystem. The Chrome Web Store hosts a multitude of extensions for practical and fun uses. Whatever you need to do, there is an extension that can make it easier.  
Google Chrome is very customizable, and you can change how it looks. The aesthetic design is great even if you don't discuss the practicality. You can use keyboard shortcuts and manage multiple tabs easily. You can save your passwords and sync the browser settings over multiple devices. The browser also offers some great security tools. If the RAM usage is not an issue for you, Chrome might be the best choice.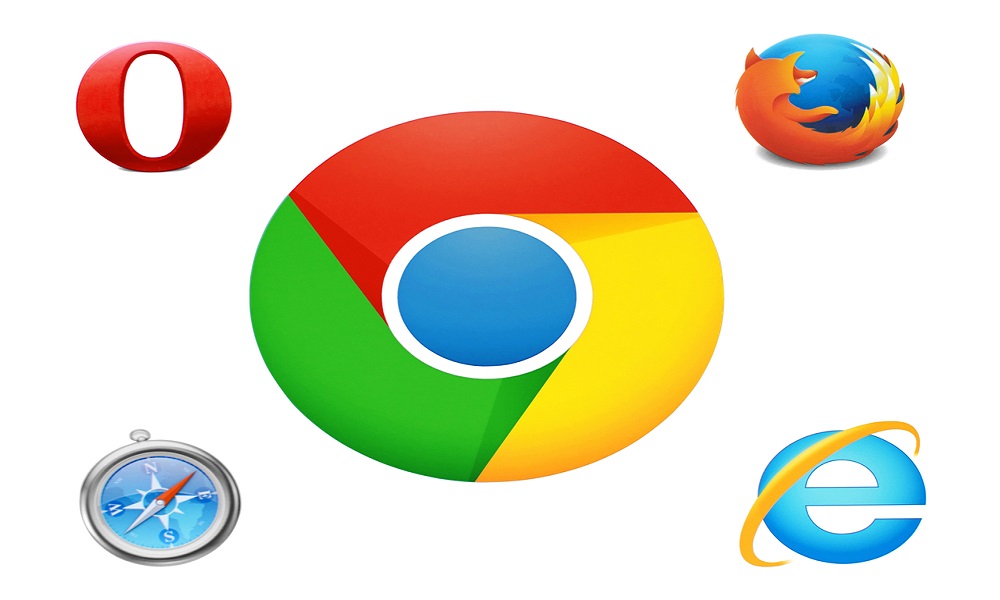 After the slow and outdated Internet Explorer, Microsoft has redeemed itself. We will not see the Explorer on Windows 11 as it has a successor. A very successful successor, if we may say so. Microsoft Edge uses the open-source Chromium web engine, same as Chrome. Although, it might be better for some users. The Edge redesign uses a lot less RAM but isn't as customizable. So, it all depends upon what your requirements are.
The new Edge browser feels a lot like Chrome and supports the extensions as well. If you want any more add-ons, you can use the Microsoft Store. While Edge may have stopped some Google-centric services, it adds Microsoft-oriented features. It has simple privacy settings, and you get more control over administrative features. Moreover, Edge has tracking prevention controls for safe browsing. If you are looking for something other than Chrome that is equally good, Edge can be a great option.
Opera is a classy browser with a sleek design that offers a light and dark mode. It has a really nice interface that allows customization. Opera also uses open-source Chromium and supports all Chrome extensions. Additionally, it also has some interesting built-in features like Flow. If you are someone who likes to collect information and useful links, this is for you. Flow lets you save links that you can come back to later.
It is up-to-date with features including a built-in VPN and ad-blocker. Furthermore, it has a crypto-wallet for keeping track of cryptocurrency. The company seems to be on a mission to build a one shoe fits all browser. The latest updates support WhatsApp and Facebook Messenger integration as well. The browser offers a separate software OperaGX for gamers with integrated Twitch. Opera has improved a lot in recent years and has some great features.
Vivaldi might be the most lesser-known browser on this list. It doesn't make it any less of a great option, though. Vivaldi offers the most customization out of all the mentioned browsers. It improves user experience by allowing them to stack tabs with unique docking. It comes from the former Opera developers and is trying to do things differently. You can change pretty much everything on the browser as per your liking. Vivaldi is for the creatives that want to change the interface.
Vivaldi also uses a Chromium engine under the surface. So, it supports most of the Chrome add-ons. Additionally, you can change the location of toolbars and pin them anywhere you like. The customization options include colors and fonts, page adjustment, and a notes panel. You can use nicknames for search engines and stack tabs together. It is great for people who like to do things their way but still want to stay organized.
Bonus Mentions
The list of great browsers is long. However, the following are worth checking out. These browsers offer one or more unique features that you may like.
DuckDuckGo
Apple Safari
Mozilla Firefox
Brave
Epic
It is not that difficult to shift from a browser you have been using for a while. Most of them offer cross-platform syncing, and you can shift all your data at once. If you are in the mood for a change, start with your web browser. 
Read Also: Best Data Visualization Tools & Solutions in 2021