Last updated on : August 9th, 2021 by R Yadav
If you are well aware of mobile phones, you know that it is pretty challenging to find a budget phone that performs excellently and also comes with a 5000 mAh battery power. What if we tell you that you can have it all! After extensive market research, we have compiled the following list of 8 top quality smartphones priced under ₹20000. And these are all 5000 mAh battery phones.
Infinix Note 10 Pro
Infinix Note 10 Pro has an impressive 256 GB storage and 8 GB RAM. It is priced around ₹17000. It has a battery of 5000 mAh and a 6.95 inches display. This Infinix model made its place amongst the top 10 latest phones under 20000 with user-friendly MediaTek Helio G95 Octa-Core processor and Android 11 OS. It also offers at par picture quality with 64 MP + 8 MP + 2 MP + 2 MP rear camera and 16 MP front camera.
RealmeNarzo 30 5G
RealmeNarzo 30 5G runs on Android OS11 and mediate Dimensity 700 Octa Core Processor. It has 6 GB RAM and 128 GB storage. You get the 6.5 inches HD display with this 5000 mAh battery phone. You can take stunning pictures with its 48 MP + 2 MP + 2 MP triple rear camera and 16 MP front camera. Its approximate price is ₹16000 in the Indian market.
Samsung Galaxy A22
It is one of the most sorted 5000mAh battery mobiles under ₹20000. It is an OS 11 phone which runs on a MediaTek Helio G80 Octa-Core processor. It offers 48 MP + 8 MP + 2 + 2 MP primary camera and 13 MP front camera. It has a 6.4 inches display, 128 GB storage, and 6 GB RAM. Samsung Galaxy A 22 is priced around ₹18500 in India.
Motorola Moto G60
Motorola Moto G60 goes an extra mile with a 6000 mAh battery. It also delights its user with 108 MP + 8 MP + 2 MP rear camera and 32 MP front camera. It is powered by Qualcomm Snapdragon 732G processor and priced closed to ₹18000 in India. It also offers 6 GB RAM, 128 GB storage, and a 6.8 inches display.
Poco X3 Pro
Qualcomm Snapdragon 860 SoC processor is the USP of Poco X3 Pro. Apart from that, it has got a 5160 mAh battery, 6 GB Ram and 128 GB storage. Its camera quality is impeccable with a 48 MP + 8 MP rear camera and 20 MP front camera. With a 6.67 Inches display, it is priced around ₹17000 in India.
Vivo V20 SE
It is closed to being an equal performer to a 5000 mAh battery phone with 4100 mAh battery power. It runs on a Qualcomm Snapdragon 665 processor. Vivo V20 SE offers 8 GB of Ram and 128 GB storage. Its 48 MP + 8 MP + 2 MP rear camera and 32 MP front camera is a delight. Its display is 6.44 inches, and it will cost you approximately ₹20000 in India.
OPPO A53s 5G
Oppo A53s 5G has a 6.52 inches display, 4 GB RAM, and 64 GB storage. It runs on MediaTek Dimensity 700 processor and Android 11 OS. It takes decent pictures with its 13 MP + 2 MP + 2 MP rear camera. Its front camera is 8 MP. This 5000 mAh battery phone is available at around ₹15000 in India.
Samsung Galaxy F62
It comes with a massive 7000 mAh battery, 6.7 inches display, 6 GB RAM, and 128 GB storage. Its rear camera is 64 MP + 12 MP + 5 MP + 5 MP, and it has got a front camera of 32 MP to take your beautiful selfies. Samsung Galaxy F62 runs on Samsung Exynos 9825 processor and approximately costs ₹24000 in India. It is undoubtedly your best bet despite being a little costlier than other mobile phones under ₹20000 in this list.
Author Bio: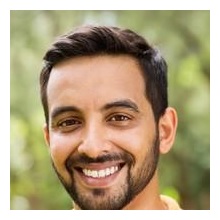 Shiv Nanda is a financial analyst who currently lives in Bangalore (refusing to acknowledge the name change) and works with MoneyTap, India's first app-based credit line. Shiv is a true finance geek, and his friends love that. They always rely on him for advice on their investment choices, budgeting skills, personal financial matters and when they want to get a loan. He has made it his life's mission to help and educate people on various financial topics, so email him your questions at shiv@moneytap.com.