Last updated on : July 6th, 2020 by S Raange
Mitron APP : A TikTok Rival
Indian Short Video APP| Mitron Vs TikTok| Is Mitron an Tiktok Alternative| Made in India|


TikTok rival "Mitron APP" came to news when the short video app was downloaded in numbers over the night since it launched by an IIT student on Google Play Store. After a recent ban on 59 Chinese apps including TikTok, Helo, Vigo, etc. announced by Indian govt., Mitron now becoming a potential leader in the short video social and entertaining app.
Mitron App is available for Andriod users till now and You can download from the PlayStore.Especially after recent India-China conflict at LAC, anti-China sentiment has boosted in no. of users opting for the Mitron App instead of Chinese giant TikTok.TikTok has 90M downloads in India only.
Even on the play store, the Mitron app has a higher rating of 4.5 and more than 10M+ downloads at the google play store.
What is Mitron?
Mitro App is a short video social application platform where people can edit and share short videos online. Over the night the Indian version of TikTok alternative app "Mitron" has gain popularity among the Indian users as this app provides similar features and functionalities like creating, editing, and sharing videos online on the social platform.
"The Mitron app is reported to be owned by Mr. Shivank Agarwal who is an IIT Roorkee student. He made a deal with Qboxus in order to buy the source code of the TicTic and rebranded it as Mitron in India."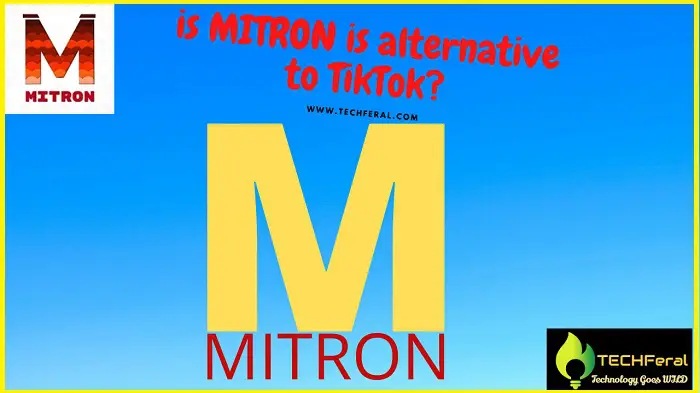 Mitron APP has a very simple user interface and similar to its rival TikTok. Users can create short 15-second social videos where they can act and create humorous content or even showcase their talent and artistic skill like singing, drawing, acting, comedy, etc.
Mitron App is a good source of entertainment and one can also make good videos by using amazing and wonderful features of this app.
Features of Mitron App:
I. Made In India:
Mitro App is made by an Indian developer named "MitronTv, India". It is considered to be more secure as it has all data centers are located in India and it follows all privacy policies and IT act laid by the Indian Govt.
Whereas the Chines TikTok App can potentially collect information or spy on users in India, the US, and share with Chines government. Recently, India bans 59 Chinese social and digital apps including TikTok, Helo, WeChat, Camscanner, etc to protect the sovereignty and security of the country.
II. Entertianment: Watch millions of videos
A personalized video feed based on what you like to watch, view, comment, and share. Mitron will use preference based on historical data and its analysis of your taste to offer the most relevant, creative, interesting, quirky, fun, head-turning videos that will make your morning or evening very warm.
III. Global community of creators :
Millions of creators are on Mitron showcasing their incredible creativity, feeling, talents, precious moments, and knowledge. It gives me a broader global social platform for you to mix with other talents across the globe.
IV. Edit and Share videos for free:
Easily edit your fav videos with thousands of free music tracks and sounds in your regional language. It featured music playlists with the latest trending tracks in every genre, including Pop, Classic, country, hip hop, EDM, pop, rap, rock, and more.
V: Use emoji stickers and face filters
Hundreds of emoticons and emojis, stickers are available to make your videos more interesting for free.
Mitron App: Technical Specifications
| | |
| --- | --- |
| App | Mitron |
| Installations | 10M+ |
| Version | 1.2.25 |
| Developer | MitronTv, India |
| Content Rating | Rated for 12+ |
| Size | 6.0 MB |
| Ratings | 4.5 stars |
| Min. Android OS required | 5.1 and up |
| Download Link | Mitron APP-Google Play Store |
Download Mitron App
Pros and Cons of Mitron?
Pros:
Made in India and safe in terms of data privacy and cyber security.
Very simple and user friendly User Interface.
Light weight applications.
Thousand of free tracks in every genre, including pop,hip hop,edm,classic rock, rap, country, and more.
Cons:
Lacks many useful feature like emojis, filter, beatification of clips and videos.
Customer support could be issue.
Less features compared to TikTok.
Is really Mitron an alternative to TikTok?
Comparing TikTok with Mitron App is like comparing small mountains with the great Himalayas mountain range. Yes, but Mitron being the latest start-up by a student is having also great features like fun stickers, music in every genre, filters for special effects, and more, etc.
It definitely has good future aspects and growth considering it's made in India's movement and buzz in social media.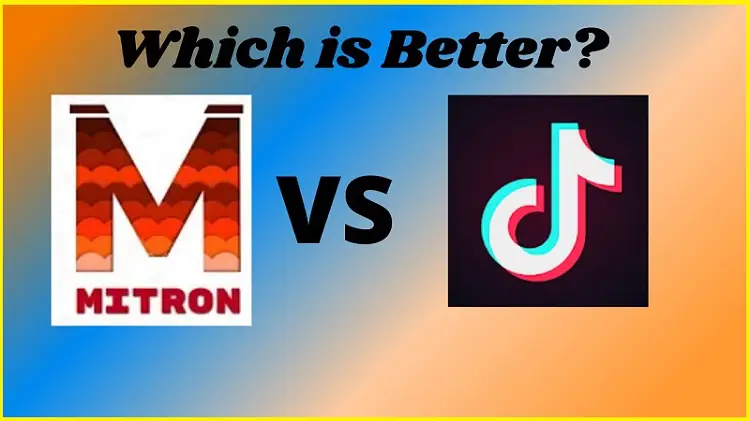 Below is the comparison table which will give you an idea that which social media app based for video lovers.
Mitron <=

=> TikTok

1. It has almost all features of a short video
social app.
1. TikTok is leading the short video social platform.
2. Made in India has greater advantages over TikTok.
2. The recent anti-Chinese sentiment is against the TikTok.
3. Mitron user base is limited to the India subcontinent.
3. TikTok is a global leader in short-form mobile video social platform.
4. Mitron is safer than TikTok in terms of cybersecurity and data privacy.
4. TikTok is not safe, as it compromises the database of Tiktok users with Chines govt.
5. It lacks in advance video features loke emoji stickers, special effects, Live streaming filters, and face filters.
5. It has hundreds of filters, emojis, beauty effects, Live streaming filters, etc.
Our Rating: 4.5/5*
Our Rating: 4.0/5*
TikTok vs Mitron: Which is better?
How to Use the Mitron App?
Mitron app is very simple to use and user friendly. There are no so many options that may be difficult to use for a new user. Below are the steps to create your first video and publish it on the Mitron App.
Currently, the Mitron App is only available for Android devices. You may download it from the PlayStore by just typing "Mitron" in the search box.
Step 1: Go to Google play store and download "Mitron App".
Step 2: To create video, you have to signup with Mitron App. Please see the screen shot below.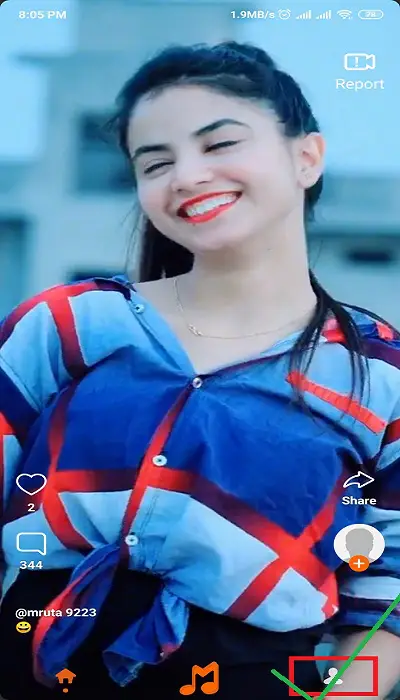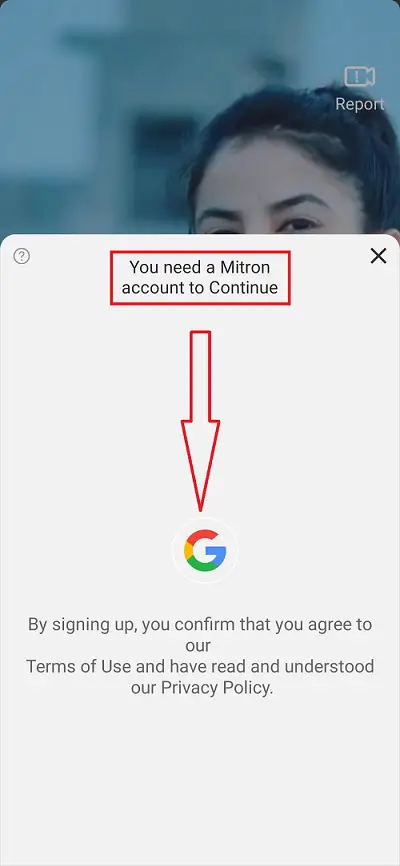 Step 3: After sign-in in Mitro App, click on the video button to record video.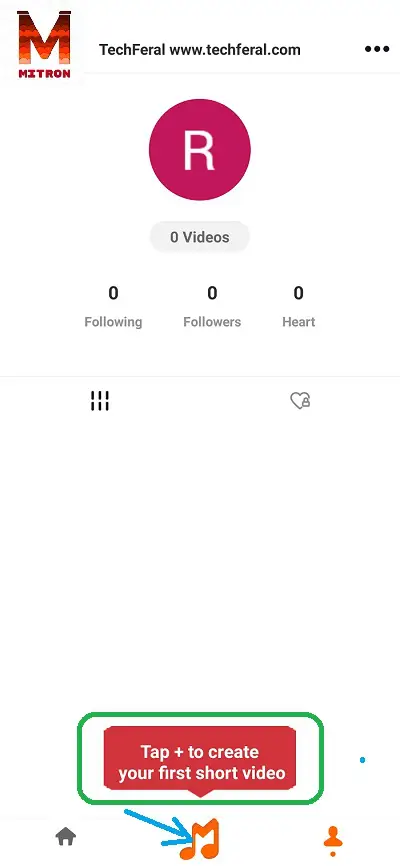 Step 4: Record your clip and edit your video. After editing hit publish button to make your short video to share with everybody. Congratulations! you have made your first video on Mitron App.
Conclusion: Is Mitron rival to TikTok?
Yes! Mitron is new has few fewer features compared to TikTok, Vigo, Helo, and other Chinese short video apps but this Indian app has a great future and potential to beat big giants like TikTok in India-subcontinent.
Mitron is a lightweight app and has good features like one-click video upload and editing, special effects, and filters to take your video to the next level. Also, Mitron has a simple User Interface, which makes it a great potential rival to TikTok, Helo, etc.
Considering the current buzz in India, regarding Mitron it has been already downloaded for mote than 10M+ times. It has a bright future and it can be interesting to see how things go?.
Till then guys, try made in India short mobile-video app to show your skill, art, and creativity. Also, viewers can enjoy the funny, comedy, and entertaining videos from the Mitron app social community.
If you like our videos feel free to comment and ask your queries in the comment box. Please share this review with your friends and family because "Sharing is caring".
FAQ on Mitron App
Q1. What are features of Mitron App?
Ans: Below is the main features Mitron App:
Made in India
Video Editing
Short Video Making & Uploading
Live Streaming
Social Sharing
Soundtracks
Video Mixing
Video Framing
Q2. Is Mitron App made in India?
Ans: Yes. This short video-social apps is made by an IIT Roorkee student Shivank Agarwal and it has been claimed that the app is fully made in India.
Q3: How to download Mitron app?
Ans: Mitro App is currently only available for Andriod smartphones. You may download it from the Google PlayStore by just typing "Mitron".
Q4. What is the time limit of Video on the Mitron App?
Ans. Mitron App allows you to make a short video of max. 15 Seconds long.
Q5. Can I watch Content on Mitron App without creating an Account?
Ans: Yes. You can enjoy the video without making an account.
Next Article: Top 10 best Android app for video editing in 2020