Last updated on : May 5th, 2020 by R Yadav
Lenovo launches the new M2 electric scooter: Check out price & other details
350W of lithium battery|Runs for 30km in a single charge| priced at 1999 Yuan ($282).

As you know that Lenov is known as a manufacturer or OEM of laptops, wearable devices, and smartphones, has expanded its range of branded products and entered the electric vehicle market.
The company introduced its first electric scooter called M2 Electric smart Scooter. The model features a lightweight folding body, rechargable battires, a decent travel range, and an affordable price.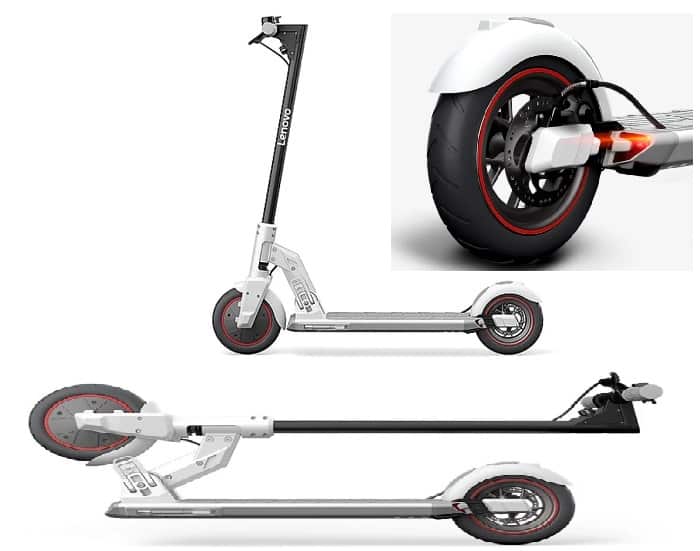 According to Lenovo's official statement, the M2 electric scooter is available in Black and White shading alternatives for purchase and has been priced at around $ 282 (1,999 Yuan ). It can run for up to 30 kilometers in a single full charge and packed with packages up to 350W of lithium battery capacity.

The newly launched M2 electric bike weighs 12kg and can achieve a top speed of 25kms every hour. Lenovo claims the bike takes between 3 to 4 hours to completely charge. Though these electric vehicles are very famous in China and probability of launching the same electric bike in Indi is very less.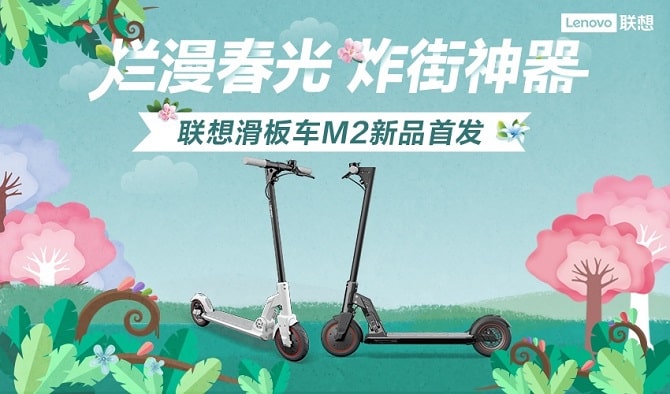 The Lenovo M2 electric scooter features a triple brake system alongside a triple shock absorption system as well. The battery outputs about 350W of power and is the driving force behind the endurance centric scooter.
On the steering wheel of the M2 smart scooter features an LCD display that will show the speed, transmission, and remaining battery charge to the bike rider. Lenovo has also given an option to integrate with the mobile app to view this data.
The frame or body of the Lenovo M2 is built from an aluminum alloy structure that is also rated for IP54 protection. The body of the electric scooter can support weights of about 120 kilograms.
Being made from a light alloy, the weight of the Lenovo M2 electric scooter is less than 15 kilograms. Furthermore, it is equipped with an LED control panel, which displays the current speed, power, gear, and other statuses as well. The scooter is equipped with lithium batteries and one can even check the status of the battery through the WeChat app integrations and easy to use UI.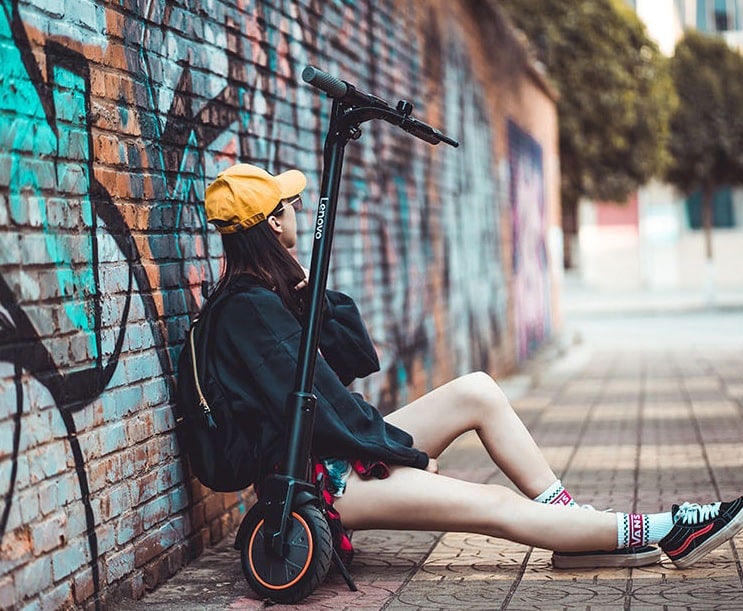 Looking at the official images, the Lenovo M2 follows a minimalistic design with gray themes and a red lining on the insides of the wheel. It sports a standard electric scooter look and is even built with portability n mind, thanks to it being able to fold inward from the front wheel.
Next Article: OnePlus 8: Full Review 2020
Sources: Lenovo