Last updated on : June 4th, 2021 by R Yadav
Every year several Central and State government organizations conduct various recruitment exams such as RRB, SSC, Banking exams, UPSC and more. These exams offer great career opportunities to young students and experienced professionals who seek to bag a well-reputed government job in different departments, offices and ministries under state and central government of India.
Each year, lakhs of candidates across India appear for these government exams with the goal to secure a government job. However, only a small fraction of them make it through the selection process to bag a selection. Though the difficulty level varies across various government exams, the level of competition is on the rise. Due to this, it has now become more difficult to crack any government job exam than ever.
Regardless of the exam you are studying for, the way to ace any exam is to have a top notch preparation which is impossible to achieve without proper quality guidance and study material or resources.
With more smartphone users and increased internet accessibility, multiple ed-tech startups have mushroomed in the recent past offering education resources to help students prepare for competitive exams from the comfort of their home. All they need is a smartphone or any other device with an internet connection. One such ed-tech startup that has become a popular choice among government job aspirants for its quality online coaching services, test series and other exam preparation resources is Testbook.
On that note, let's talk about how Testbook via its live coaching services and other educational resources is helping students to crack any government exam.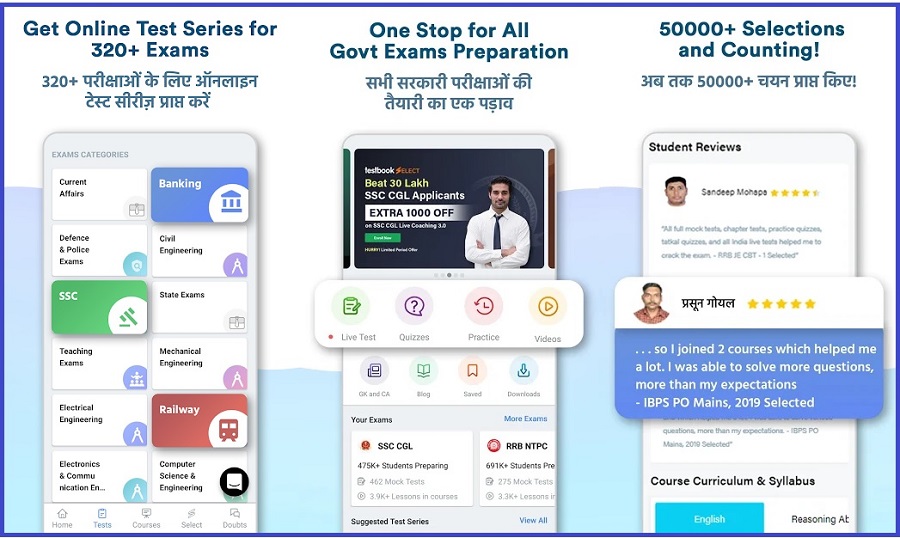 Live Coaching
Testbook delivers top notch guidance along with other essential educational resources through its live coaching courses to help students prepare effectively for various government exams.
Testbook offers 150 plus video courses for 320 plus major exams on its E-learning App and website. These courses comprise live and recorded video classes conducted by expert teaching faculty who use interactive and engaging techniques to teach important concepts and subject matter. This helps students to easily grasp even the most complex concepts.
These video courses are updated regularly and are in line with the latest exam pattern and syllabus of respective examinations. The interactive live classes let students chat with experts, engage in a discussion and clear their doubts instantly while the class is still going on.
The students are also allowed to take screenshots during a class and download PDF study notes for revision later. These engaging live classes cover the entire syllabus of each subject in entirety and at the same time impart knowledge of important concepts with useful short tricks and how to apply them to solve expected questions in the exam.
Furthermore, you can talk to your experts on a regular basis who will help you to analyse your progress, understand your strengths and weaknesses and guide you to improve your performance through personal guidance and live strategy sessions.
However, this is not enough. The live classes are supplemented with notes in PDF form, mock tests, doubt clearing sessions and practice sets for overall exam preparation and assessment of your performance regularly.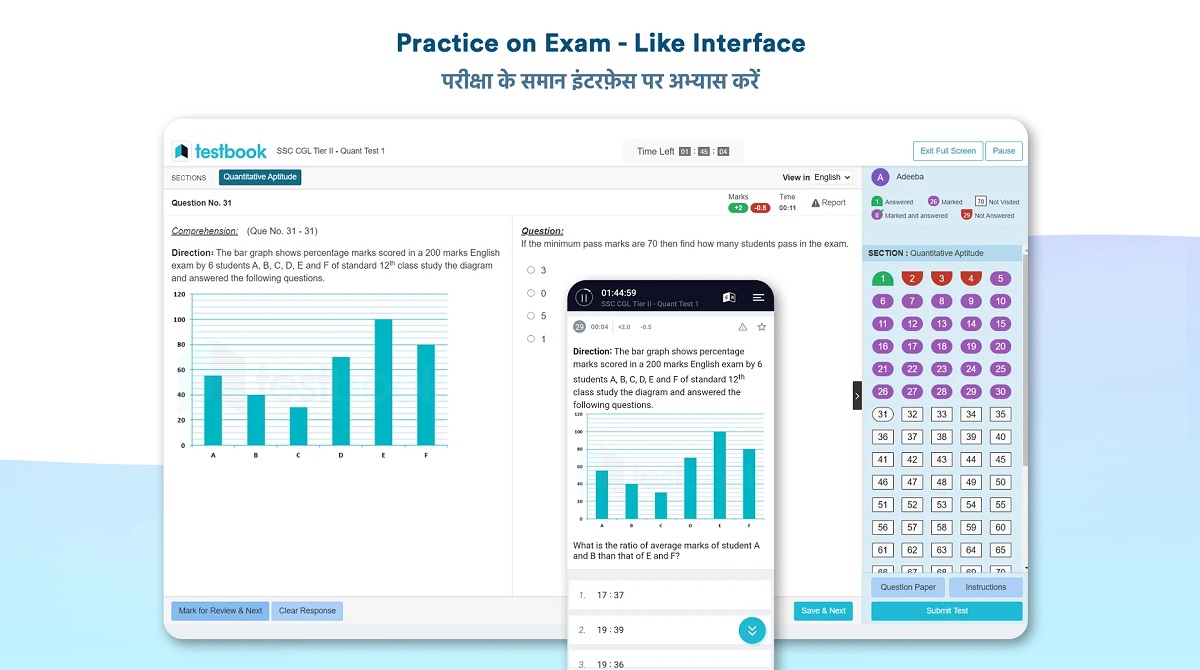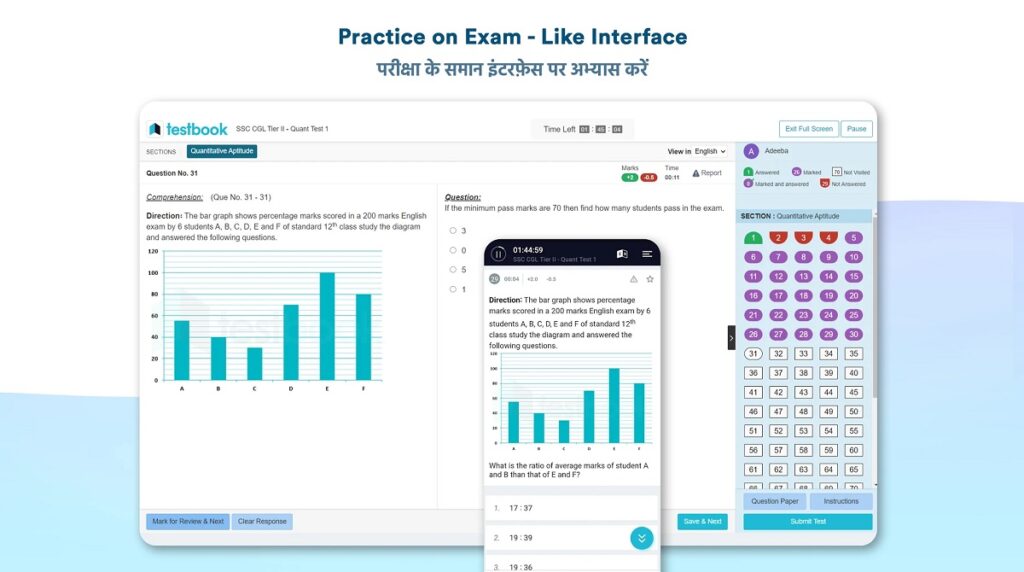 Online Test Series
Besides offering online coaching courses, testbook has one of the largest repositories of online test series for students to practice. It offers more than 12000 online test series for 320 plus government exams including all major exams like SSC, RRB, Banking and Insurance, Defence and other government exams.
These online test series are curated according to the latest exam pattern and comprise questions that align with the level expected in respective upcoming exams.
The reason why many government job aspirants prefer testbook test series to others is the ample number of free test series for students. Each test series has a student friendly user interface and includes detailed performance analysis.
The detailed performance analysis gives you an insight into your strengths and weaknesses so that you can capitalize on your strength and work on your weakness to enhance your accuracy and speed.
Furthermore, these test series come with multiple features like save tests and questions, videos on tips and tricks, video discussion and more.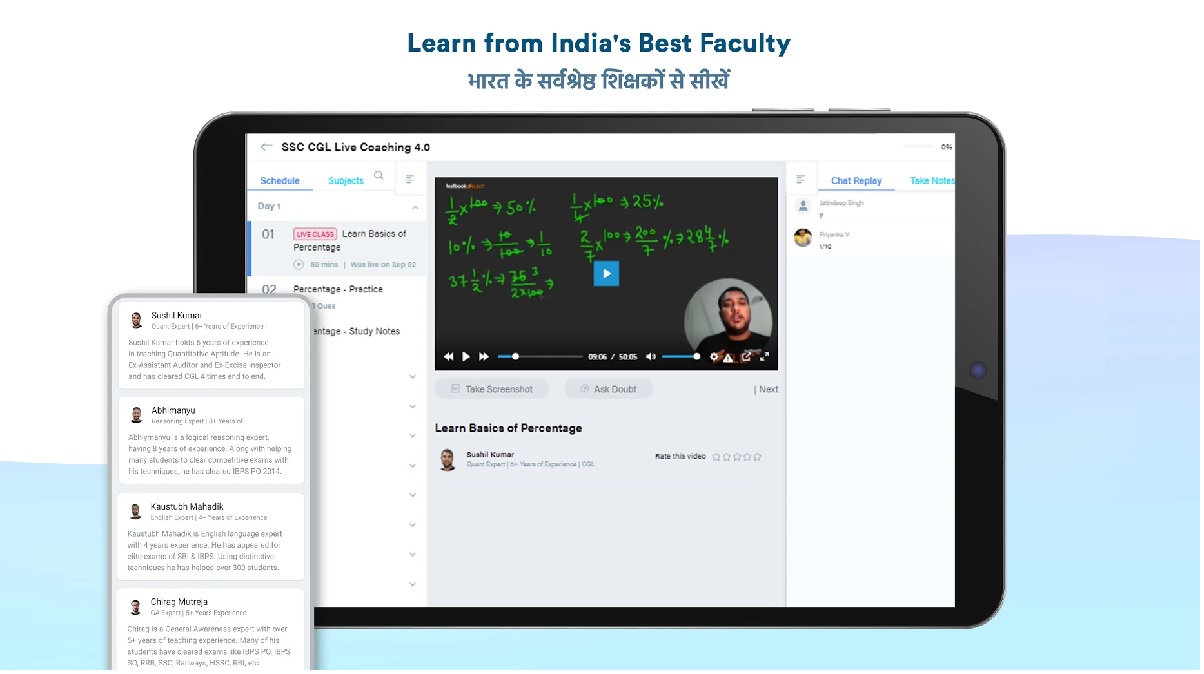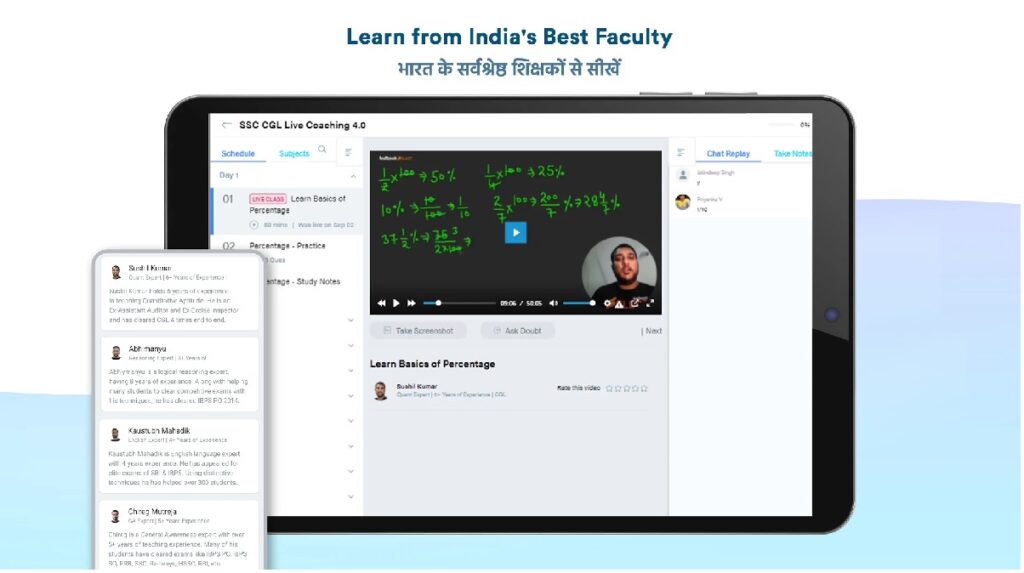 The save question and test feature allow you to save important questions and tests that you can revisit or attempt later. In video on tips and tricks, experts teach you to use short tricks and give suggestions that will help you to improve your performance.
You can also have a video discussion with expert faculty to ask questions, clear your doubts and learn about the correct strategy to attempt an exam.
Lastly, you can buy the testbook pass to access all the aforementioned education resources across all major government exams. With one of the largest collections of test series, simple user interface, detailed solutions and nominal subscription fee makes the testbook the ideal choice for online test series to prepare better for any government exam.
Also Read: Top Cyber Security Certifications for a successful career