Last updated on : April 24th, 2022 by R Yadav
If you are one of the users of a device that supports video playback in a limited format, you may try to troubleshoot the video playback issues before playing the video, and this is where video players come into play, as the software allows You to convert the file format of the video to a format supported by the device.
Although there are hundreds of software that can convert your video formats, only a few can actually do what WonderFox HD Video Converter Factory Pro does, so we decided to review it in this article, one of the best conversion software.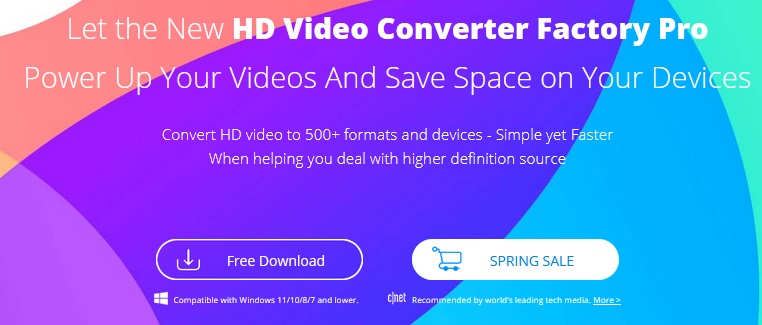 About WonderFox HD Video Converter Factory Pro
Developed by WonderFox, this software is their flagship product, with the help of which you can convert your favorite videos to supported formats for playback on smartphones and media players. It's been out for over 10 years and has been updated a lot over the past few years to keep up with the times. What makes this software unique is its simplicity and clean user interface that does not confuse consumers.
However, converting video formats is not its only feature, as the software can also be used to download videos, edit videos, record screens, create GIFs, and more. Next, we'll delve into the main features to bring you a complete overview of the software.
Main Features of WonderFox HD Video Converter Factory Pro
Convert your video to 500+ output formats
As a video converter, providing file format conversion for all media is the top priority of WonderFox HD Video Converter Factory Pro. It supports you to convert video files to more than 500 output formats, including AVI to WMV, MKV to MOV, M4V to WebM, etc. After opening the software, go to "Converter" and drag the file into the program. After this you can select the desired output format from the software's format list.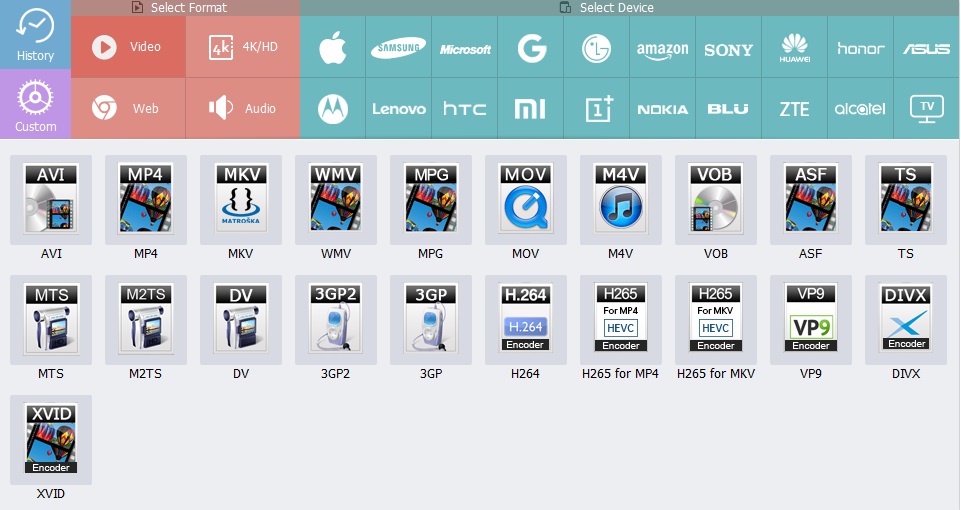 Record the screen with sound
If you're looking for an easy-to-use screen recording tool to record conference calls, live broadcasts, game tutorials, presentations, and more, it'll have everything you need.
This is an exciting feature for those who prefer to record videos for personal or business reasons. It supports full-screen recording with sound and custom recording and is widely used by gamers. You can record frames in a small part of the screen or simply record everything and edit it later. You can also record your webcam and modify it in the background with tools like brushes.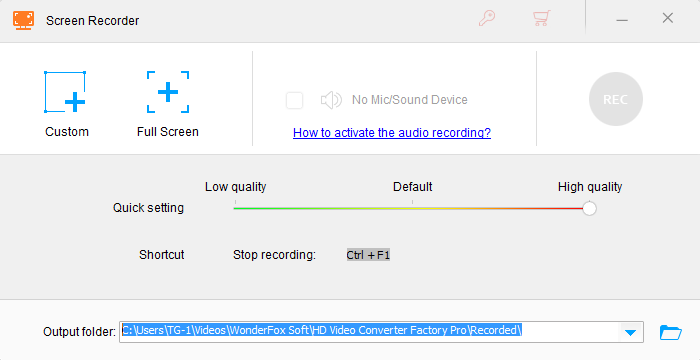 Download videos from more than 300 + websites
A lot of the video content we watch comes from online sources, but sometimes these sources cannot be played on our devices. WonderFox HD Video Converter Factory Pro allows you to download popular videos from more than 300 video sites around the world and convert them to the desired format, such as YouTube, Facebook, Twitter, Vimeo, Hulu, Dailymotion, Liveleak, Vevo, etc. You can also select the desired format before downloading to perform the download & conversion process with one click.
More features of WonderFox HD Video Converter Factory Pro
Convert video to digital devices, phones, laptops, desktops, TVs, tablets, etc.
Add subtitles to videos.
Extract audio from video.
Convert SD video to HD video.
Edit video files without any hassle, add effects, merge, cut, clip, crop, trim, rotate, watermark, etc.
Batch convert video formats, up to 10 at a time.
Convert video and picture into GIF.
Final words on WonderFox HD Video Converter Factory Pro:
WonderFox HD Video Converter Factory Pro is a good choice for those who need a fast, reliable converter that can handle almost any video file. It is very easy to use and has several features built-in. It is 50 times faster than any traditional video and provides you with a batch conversion function, which will greatly save your waiting time.
Many reasons to choose this software are listed in this article, the most important of which is its unique and simple features, converting and compressing files without losing quality is the reason most users prefer it. It's easy to learn and the simple steps are easy to follow.
Read Next Article: Surfshark VPN: The Best VPN service in 2022