Last updated on : April 15th, 2020 by Techferal
POCO India launched its first tweet of the year 2020 on January 21. The tweet arrives at the same time that Xiaomi announced that POCO is now an independent brand. The tweet contained a teaser video that offers us a look at "Season 2". There was no clear definition of what season 2 implies, but it was discovered that the video has a clue about the first smartphone that will probably be released under the independent brand.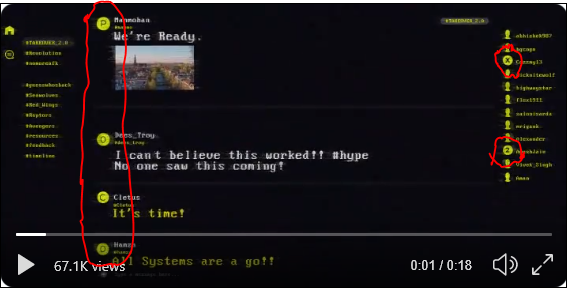 The opening frame contains the name POCO X2 between the binary type text. You will have to look closely to understand it because the characters of the name are scattered. You can see the tweet below and a screenshot above.
There were rumors that the brand will launch Pocophone F2 and F2 Lite along with a third unnamed device. F2 is expected to be the successor to Poco F1 last year. Meanwhile, the Poco X2 appeared on Geekbench revealing that it will come with 8GB of RAM and ANdroid 10 operating system. The device also comes with a Qualcomm processor that has a base frequency of 1.80GHz. The GeekBenchlist list also contains a hint that suggests PocoX2 will be a modified Redmi K30.