Last updated on : April 15th, 2020 by Techferal
The new Vivo brand, iQOO, finally heads to India and will function as a separate brand. The company recently confirmed that it will launch an iQOO phone powered by the new Snapdragon 865 mobile platform in India in February. According to the latest statement from iQOO marketing director Gagan Arora to The Mobile Indian, the company plans to launch two smartphones in the country next month.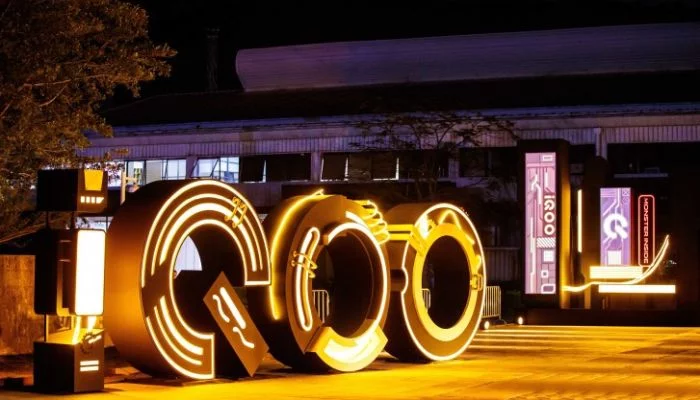 According to Mr. Arora, iQOO is preparing for launch in the second week of February 2020. There is confirmation that one phone will support 5G connectivity while the other will be a 4G phone. The two smartphones will have similar hardware and design language, but will be separated by a wide price range. iQOO plans to storm the Indian market by setting competitive prices on its products, and the 4G variant will play an important role in meeting sales objectives.
As previously revealed, the first iQOO phone will be powered by Snapdragon 865 SoC. Initial reports state that the device will be exclusive to India and will have numerous peculiarities and first-rate features in the industry. Mr. Arora also added that the smartphone will be versatile with subtle inclinations towards the player community. Helping the effort there will be a great battery that promises numerous hours of unobstructed gaming experience.
Mr. Arora further stated that iQOO will be a separate entity in India and will operate independently of Vivo. He said the company's headquarters are already set up in Bangalore, and that smartphones will be manufactured here in India. Speaking on the sales network, he added that the next phones will be available on all channels. Although it relies heavily on online platforms to meet its initial sales goals. He also plans to sell his smartphones offline.
iQOO currently has 80 members on its payroll in India, and claim to be prepared for the future for all possibilities that may arise in India. iQOO could try to replicate Xiaomi's strategy in the country. Last year, Xiaomi announced that the Redmi and POCO sub-brands were separate entities from the parent brand Mi. Other notable Chinese smartphone manufacturers that will follow in the footsteps include Oppo, whose secondary brand Realme recently received a free hand in marketing and operations.
Both Redmi and Realme began as manufacturers of smartphones with little budget, but quickly went on to offer emblematic devices to their credit. iQOO was conceived as an exclusive manufacturer of gaming smartphones to counter Xiaomi's Black Shark platform. However, recent reports suggest that iQOO phones will be performance-centric phones with some gaming capabilities and affordable prices. Vivo had recently registered nicknames such as iQOO Pro, iQOO Neo and iQOO Lite in India. Probably, the next iQOO phones in India can carry these nicknames.