Last updated on : September 20th, 2020 by R Yadav
What is WhatsApp Web on pc, desktop or tablet
WhatsApp Web:
WhatsApp Web is an excellent communication tool, which allows you to send messages, images, videos, and files for free and much more, but sometimes it is easier to type your messages on a keyboard, or you want the ease of use of a desktop application, that's where Enter the WhatsApp website. In this guide, we will learn "How to use WhatsApp on pc, desktop or tablet".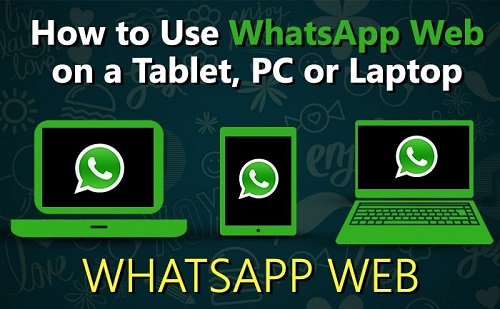 It is worth noting that WhatsApp is primarily an instant messaging and communication application based on smartphones. That said, WhatsApp can also be used on any Windows, macOS and Linux computer using WhatsApp Web.
WhatsApp Web: A browser-based version of WhatsApp.
If there is no tablet application for WhatsApp, and sometimes computers are easier to use, the WhatsApp website is useful for a variety of functions.
How to set up the WhatsApp Web on a desktop or tablet:
It could not be easier to access the WhatsApp website, all you need is your phone with WhatsApp connected and computer with a web browser like Google Chrome or Opera.
Step 1: Go to https://web.whatsapp.com, and you will find a large QR code, which is a black & white square pattern.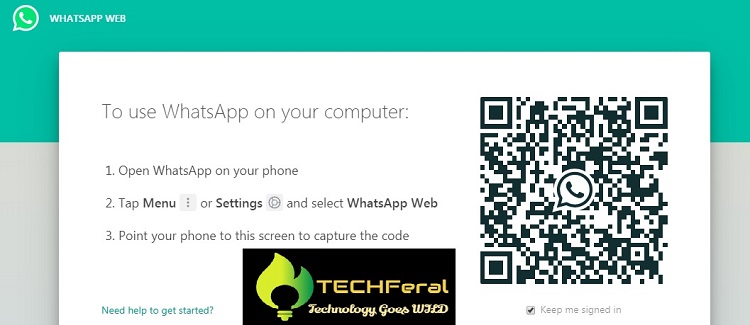 Step 2: Open WhatsApp on your phone, then press the 'menu' button, which is the three vertical dots at the top left of the screen, and select WhatsApp web.
Step 2: Select the WhatsApp web option on your phone app.
Step 3: Scan the generated QR code using your phone's camera.
OR
*Step 3: If a list of desktop and tablet devices in which you are already logged in and your computer is already linked to WhatsApp, a list will be shown on your phone / WhatsApp app and you will not able to see the QR code scanner on your app.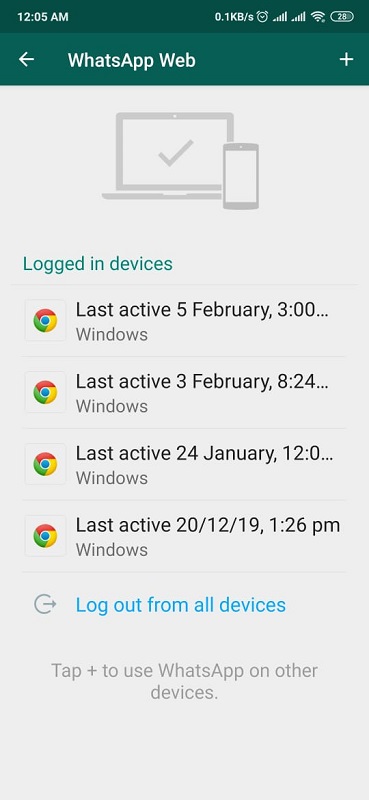 To log in to a new device, press the white + sign at the top right of the menu, which will open your camera; You may need to grant WhatsApp permission to do so if you have not already done so.
Now align the camera frame with the QR code on your computer screen; If this works, your phone's camera will close and the WhatsApp website will open on your computer. If it doesn't work, try refreshing your computer page to try again.
How to use WhatsApp web on a tablet and iPad or Android 2020
Setting up the WhatsApp website in your browser on a tablet is a bit complicated because tablet browsers do not seem to allow you to use the WhatsApp website, but instead ask you to download the application.
[Note: There are some third-party applications that also promise to use WhatsApp on tablets. However, they are all third-party applications to which you will send your WhatsApp data, which can always pose a risk to your privacy. Therefore, please ignore these options and go directly to the safest way.]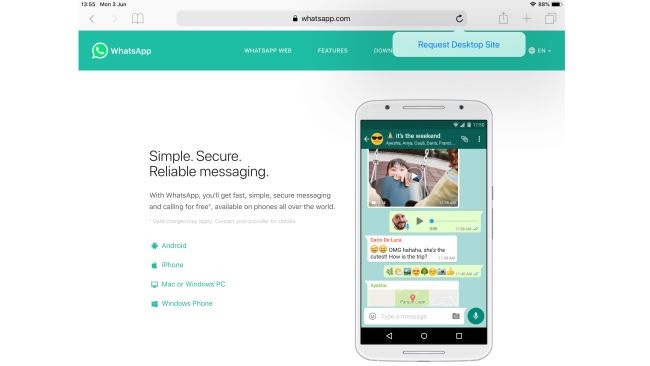 However, searching for WhatsApp on the app store on your tablet will indicate that the application is not available, which is correct.
To use WhatsApp Web on a tablet or iPad follow the steps:
The way around this is to request the desktop site on your tablet, which will bring you the page as it would appear on a PC/desktop instead of what you are seeing on a tablet.
To use WhatsApp Web on Safari on iPad: Press and hold the page refresh button to the right of the URL bar at the top. After a few moments, a popup will appear to request a desktop site – press enter, and you should see the identical page as you have seen on a computer. This can test your patience, so try a few times if it doesn't work immediately.
To use WhatsApp Web on Chrome on Android tablets: Select the menu button on the browser, which is three vertical dots to the top right of the screen. An option on the menu is 'Desktop site' with a tick-box next to it will come – select the option, and the page will be reloaded to the desktop version.
Here you got the WhatsApp web working on your tablet by following the instructions as mentioned above, Congrats!
Next topic: How to download YouTube videos for free?
Source: WhatsApp|