Last updated on : May 19th, 2023 by R Yadav
Q: "Hi,My iPhone X is lagging and I want to reset it to get better performance, how to factory reset iphone x without apple id password?"
Factory reset iPhone is a panacea for all kinds of problems with your iPhone device. When you remember your Apple ID and password, resetting your iPhone requires only a few simple steps. But that all changes if you forget your Apple ID password, and the situation gets complicated.
Part 1: How to Factory Reset iPhone without Apple ID Password
We all know that if the device has been registered and associated with an Apple ID, you can hardly erase or factory reset your iPhone without the account password. But that doesn't mean there is no solutions,there are still several ways to solve the problem. Before you start, make sure you have completely backed up your iPhone data, which is a prerequisite to ensure you don't lose any data.
Way 1: How to Reset iPhone without Apple ID Password by A Dedicated Tool
iSunshare iPhone Passcode Genius is a popular and powerful iPhone unlocking tool that enables you to factory reset iPhone without Apple ID in just a few minutes, which is why we introduced it first. The following are its main functions.
1. Bypass iPhone passcode if you forgot it
2. Completely Delete Apple ID from iPhone
3. Remove screen time passcode on any iOS device
4. Factory reset iPhone/iPad without Apple ID password with just a few clicks
First Free download and install iSunshare iPhone Passcode Genius on your computer, and make sure the iTunes installed on your computer is the latest version.
Step 1: Launch the software and then click "Unlock Lock Screen">"Start"button.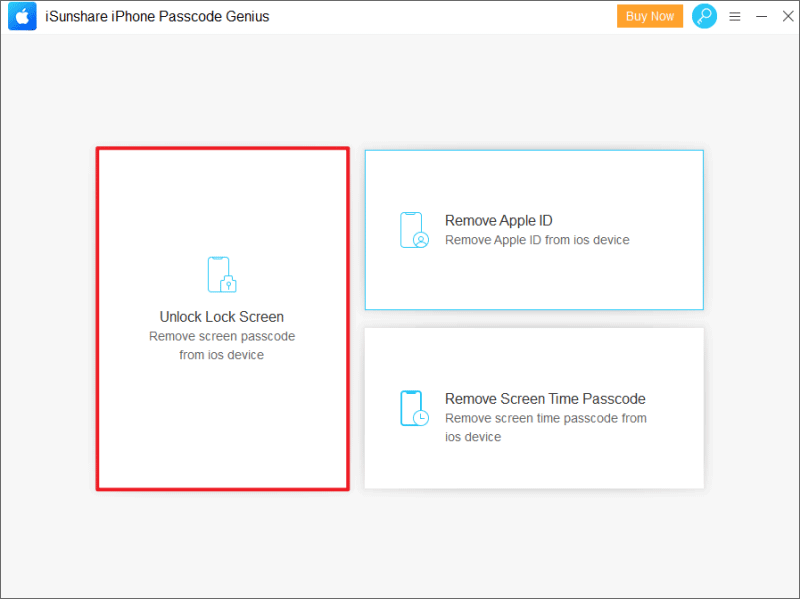 Step 2: Connect your iPhone to the computer with a USB cable and click "Next" to continue.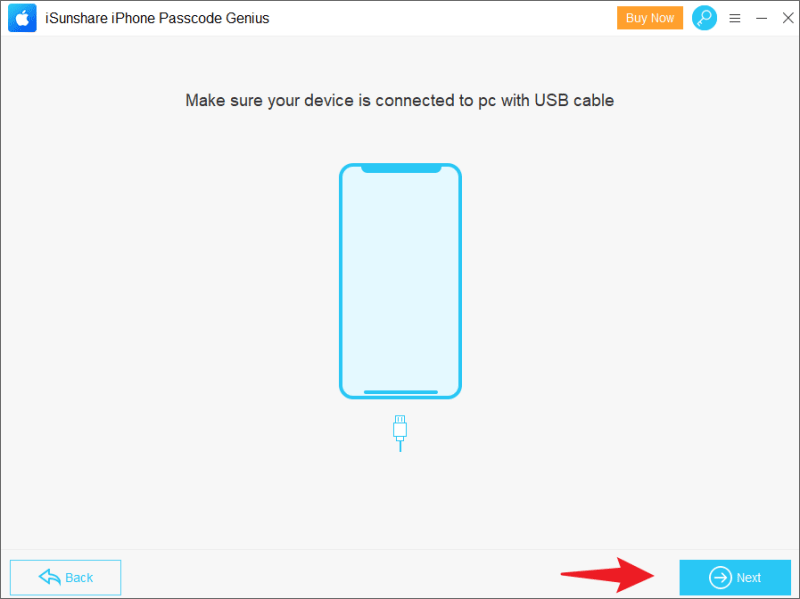 Step 3: The software will automatically recognize your iPhone model. You need to select the path of the firmware package and click "Download" to get it, which will take some time.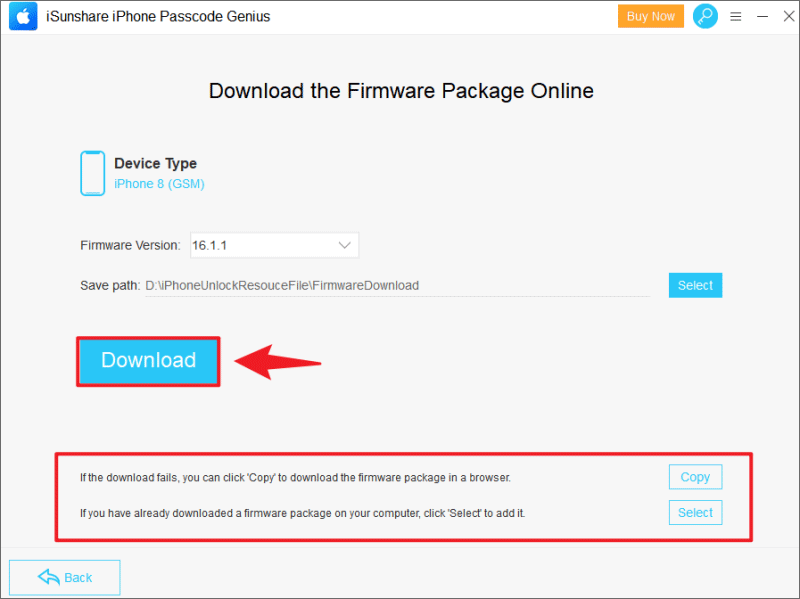 Step 4: Wait until the firmware package is verified and click "Unlock" to start the process of restoring your iPhone to factory settings.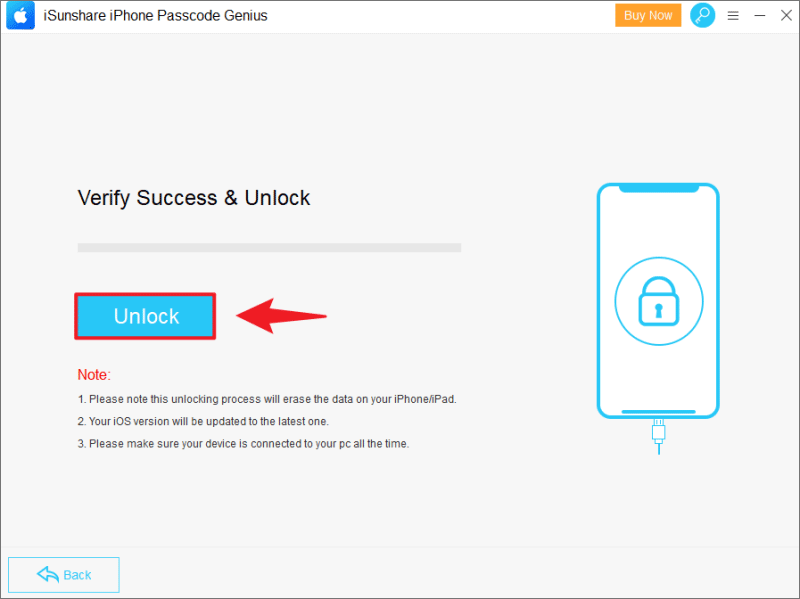 Wait for the process to finish, and nowyou have successfully factory reset iPhone without Apple ID password.
Way 2: How to Erase iPhone without Apple ID Password by iTunes
iTunes is a veritable best assistant software for iOS devices and its main function is to sync data. In fact, iTunes is an important tool that can restore the life of your iPhone in many situations, such as iPhone unavailable,iPhone security lockout, erase iPhone without Apple ID password, etc.
Step 1: Connect your iPhone and computer with USB cable.
Step 2: After putting your iPhone in recovery mode, launch iTunes.
Step 3: There will be an automatic pop-up window prompting you to "Restore" or "Update" your iPhone, choose the "Restore" option and then click "Restore" again. Wait for a while, iTunes will completely factory reset your iPhone and update the device to the latest version of iOS.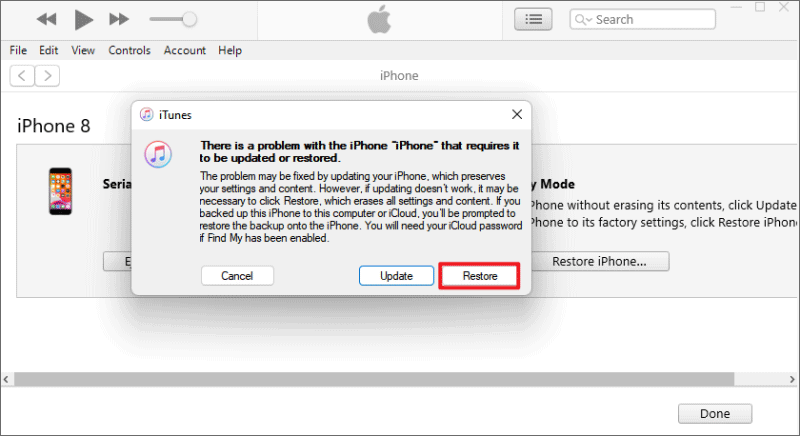 Step 4 (Optional): If two-factor authentication is enabled for Apple ID on the iPhone, you will encounter an activation lock screen during the process of resetting your iPhone. Then you can click the "Unlock with Passcode" button and use the screen lock passcode to unlock the Apple ID.
Way 3: How to Factory Reset iPhone without Apple ID Password on Settings
How to factory reset your iPhone without Apple ID password?The limitation of this method is that your device must have "Find My iPhone" disabled and have a screen passcode. Or you can reset the Apple ID password by iPhone lock-screen password.
Note:If "Find My iPhone" is turned on, you will get stuck on the device's activation lock in the last step, so please turn to the other available methods shared in this article.
Step 1: Go to "Settings">"General">"Transfer or Reset iPhone" on iPhone, Then click on the "Erase All Contents and Setting" option.
Step 2: The system will remind you that erasing this iPhone will remove all your personal data and settings, click "Erase iPhone" to continue and wait for the process to begin.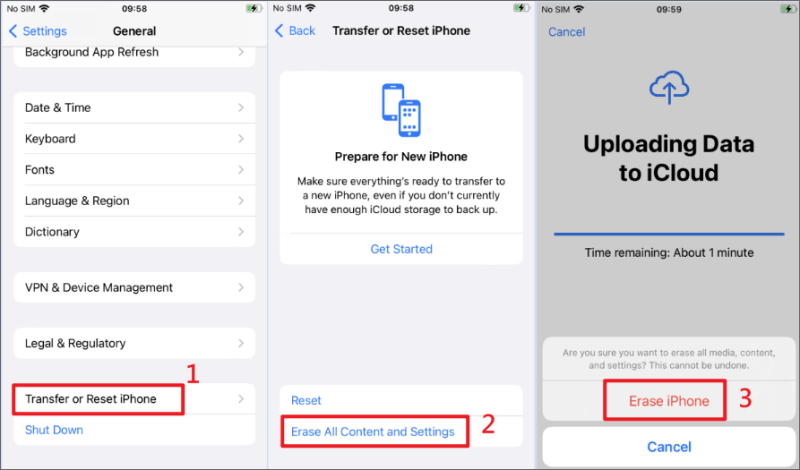 Part 2: How to Reset Apple ID Password on Find My App
Step 1: Open the "Find My" App.
Step 2: Select the user in the device list (the account you forgot your Apple ID password).
Step 3: Scroll down and click on "Erase This Device">"Continue" button and tap "Erase" to skip the "Enter Phone Number ", the screen will show an option of "Forgot Password", click on it.
Step 4: Enter your iPhone's lock screen password, then follow the steps on the screen to enter and confirm your new Apple ID password.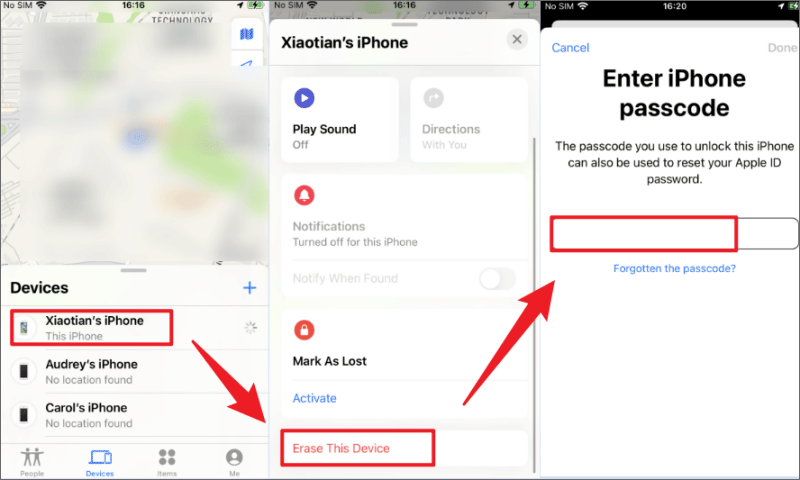 Part 3: How to Erase iPhone with Apple ID and Password
Step 1: Open your browser, go to iCloud.com, and click the "Sign in" button.
Step 2: Select the "Forgot your Apple ID or password" option to go to a new page.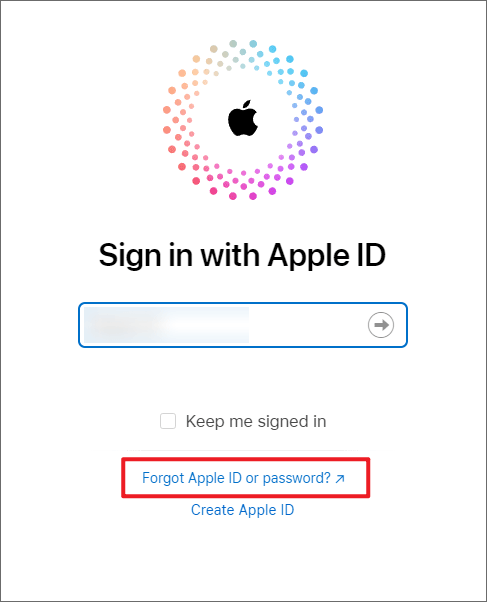 Step 3:Enter the email, or phone number, or other identification information associated with your Apple ID. Then click to continue.
Step 4: You can then go through the necessary steps to reset your Apple ID password.
Conclusion
Now, even if you forget your Apple ID password, you can successfully factory reset your iPhone the right way. Among these methods, we highly recommend the first solution. As a popular iPhone unlocking tool, iSunshare iPhone Passcode GeniusiSunshare iPhone Passcode Genius always solves any passcode problem related to iOS devices easily, and it's worth a try for you.