Last updated on : July 6th, 2022 by R Yadav
With the rise of tech gadgets in our lives, we have now started expecting to get a solution to our every problem through them. As technology penetrated into people's lives, they have begun to hope for accomplishing their every job efficiently by enabling its use of it. It is because of app solutions launched in the market.
They tend to get their every need fulfilled through these apps. As their every purpose is accomplished effectively only by performing a few taps, so they loved its usage. So if we consider the market statistics, due to the rising future requirements, an app market is assumed to generate revenue of $613 billion by 2025.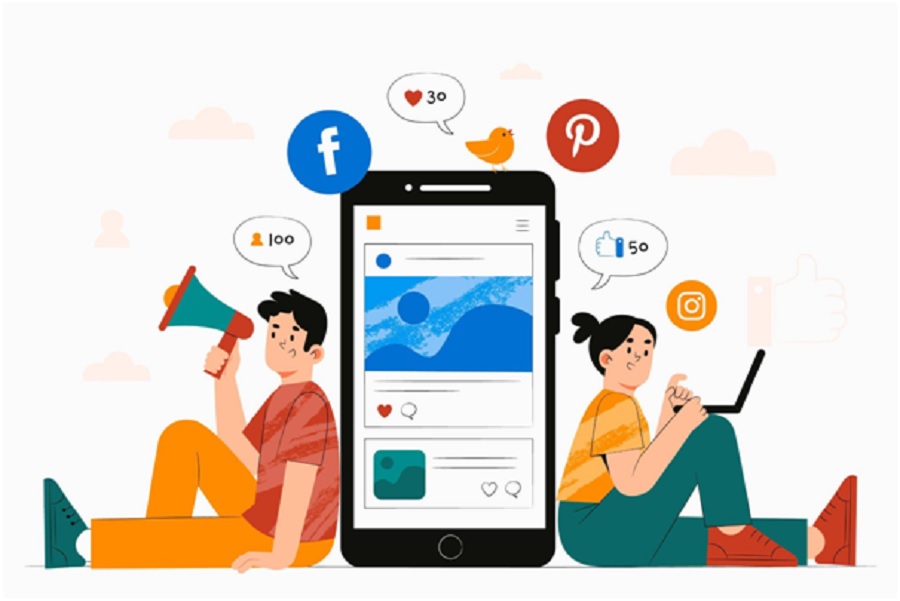 From the image mentioned below, it might be clear that yearly app installs reached their peak in 2021.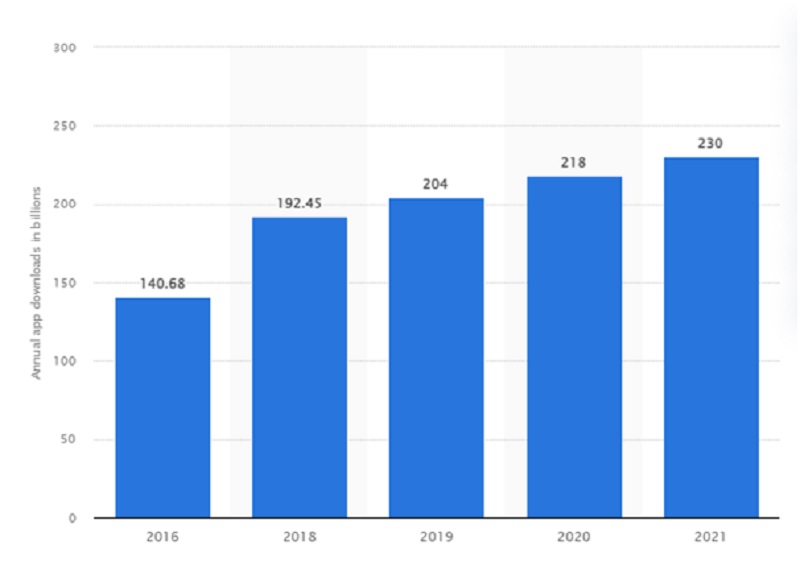 Not only the customers but also the entrepreneurs for whom the technology has played a significant role in enhancing their ventures. Due to the rise of on-demand apps, the entrepreneurs and customers were pleased terrifically as their routine hassles were cut-off considerably through them.
Many vendors are looking to shift their businesses online by getting their on-demand apps. Let's go through how they can step into the on-demand market.
How Can Entrepreneurs Plunge into On-Demand Market?
As you might have got the idea that an on-demand economy is expanding at a tremendous pace. Various business segments are being introduced to applications and achieving a market rise within a shorter period. The entrepreneurs possessing any venture category can initiate it through an online app.
Now the on-demand apps are also available in different categories according to the segments. The merchants can enter these markets by launching their on-demand platforms serving the individual types. So, which different categories can be brought among the people through an app are mentioned below:
Taxi-Sharing
Food Delivery
Courier Delivery
Medicine Delivery
Doctor Appointment
House Cleaning
Electric Servicing
Logistics
Banking and Payments
So, as seen from the services listed, the entrepreneurs can launch their business related to any of the services mentioned earlier. People like these applications as they can get their every need fulfilled at their fingertips. Thus, how merchants can launch their platforms in the market.
How can Merchants Launch their On-Demand Solutions?
As there is an intense demand for these applications in the market, the merchants are willing to create business platforms that efficiently meet their customers' needs. Now, how they can build and launch the solutions is mentioned through the steps listed below:
Perform thorough Market Research:
To build an appropriate solution for your venture, you need to study the market thoroughly, including knowing the competitors, what features they are providing, issues people face through their apps, the needs of people, etc.
List Out the Needs of Business:
After analyzing the market, you need to list the features and functionalities according to your business needs. The above-discussed step would help you figure out your business's requirements.
Define Business Strategies:
You can define your business strategy by going through examples of renowned on-demand apps such as the business model of Gojek, Uber, Swiggy, UrbanClap, etc. By following these brands, you can structure your app architecture firm enough to withstand your customers' needs.
Determine the Particular Development Platforms:
Before determining the platform for a solution, you need to decide your budget, up to what limit you would like to invest in building an application. Then you would become liable for selecting an appropriate platform.
Get an App Ready:
As you have decided on the budget and suitable platform for your solution, fix a deal with the technology partners and get the desired platform ready fulfilling your business requirements accurately and rapidly.
Launch and Promote:
After getting the app developed, you are ready to rock and roll in the market! Launch your solution into an app store and promote it online through various marketing strategies, such as push notifications in Gmail and posting about your products and offers on social media platforms.
Specific Advantages of these Platforms?
After all, building an on-demand application must bring some benefits to the business, right? Yes, there are many, which can help your venture to rise upwards in the market fluently along with preventing the obstacles in the venture, and those advantages are as follows:
Strengthens Business Scalability:
Due to the varying needs of the customers, as an entrepreneur, you can fulfill them every time by customizing the features of the solution. In addition, you can also handle any amount of audience registering for your business.
Eases Management:
Every business component is easily manageable through a specific platform with some clicks. The various sections of the venture, such as managing the stock required, earnings of employees and enterprise, sales analytics, making promotions, etc., can be accessed through a single platform by entrepreneurs.
Increases Accuracy:
The merchants can meet various customer demands quickly through these solutions as the accuracy of business for performing multiple procedures has been stretched to a considerable extent.
Enhances Customer Services:
As the business becomes well-organized through a suitable platform, the entrepreneurs can also focus on the services provided to the customer. Hence, the improvisations in consumer servings are made, and it's all possible through a suitable application of the venture.
The rise in Profit Margins:
Because of all the areas of business being perfectly working through a solution, it is damn sure that your enterprise can witness a rise in its profit margins by winning the trust of your targeted audience.
Parting Words:
As because of cut-throat competition is ongoing amongst all the contenders in the on-demand market, entrepreneurs can take the benefits by switching their ventures online, getting an on-demand application developed by following specific steps, and can start earning significantly due to the rising future demands for getting the needs fulfilled through applications among the people and can contribute towards prospering the people's lives.
Thus, it is always an optimal choice to go for creating an on-demand solution for your enterprise as people prefer to use an application due to the current trend arising among them.
Read Next Article: Best Online PDF Converter: SizePDF Converts PDF To Word Online (FREE)