Last updated on : September 20th, 2020 by R Yadav
Best laptops under Rs 40000 in India for March 2020
Similar smartphones, it is now day by day getting difficult to choose a laptop, as the number of options available from different companies makes it tricky to select the best one. If you are looking for a laptop with a price below Rs 40,000 and you want to get one without compromising any function, there are many options to choose from.
The Rs 40,000 segment is also the most popular price segment when it comes to laptops and notebook. From students, home, to people attending the office, everyone can easily get a laptop that performs basic day-to-day tasks with ease in this range.
When it comes to add-ons, many of them offer a dedicated graphics card or multimedia features, but that is certainly not enough to meet the needs of a video editor or graphic designer. There are many configurations available, some with newer processors and others with older processors.
To help you with that, we have created a publication for the best laptops with less than Rs 40,000 in India by March 2020, the list of the best laptops with less than 40,000. While you can increase your budget even more and see other computers Laptops, if you are looking for less than 40K, these are the best laptops of less than 40,000 in India.
1.HP Notebook 15-da0326TU:
HP has offered many affordable options when it comes to laptops with an integrated graphics card. The HP 15-DA0326TU features a 15.6-inch Full HD backlit LED display, along with the full set of connectivity options that you need in a laptop. Dual speakers and HP's Truevision HD webcam round up the specs of the laptop.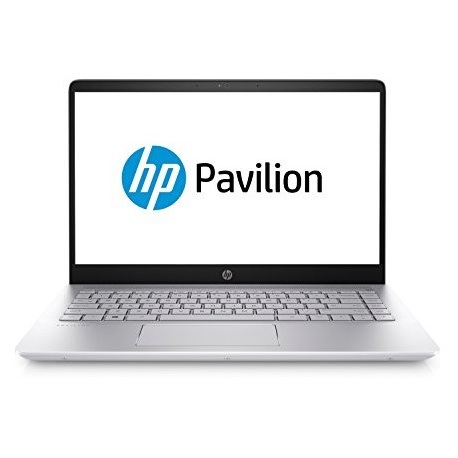 Key Specification: CPU: Intel Core i3-7100U | RAM: 4GB DDR4 | Screen: 15.6-inch FHD (1,920 x 1080 pixels) | Graphics: Intel HD Graphics 620 |Storage: 1TB HDDPros: Full HD display, Dual speakers, DTS audio, Good performer. Cons: Intel HD Graphics 620.
2. LENOVO IDEAPAD S340:
Powered by Intel's 8th Gen Core series CPUs, the IdeaPad S340 combines the strengths of the IdeaPad 330 and IdeaPad 330S. It's the cheapest Lenovo laptop to sport a physical shutter for the webcam. It's a good buy for students and working professionals alike.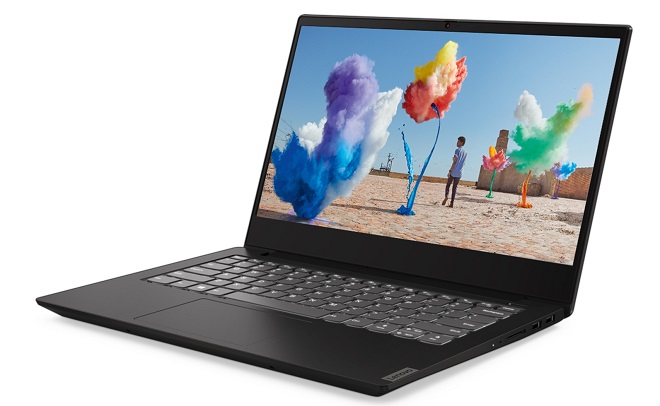 Key Specification: OS:Windows 10 Home|Processor:Up to 8th Gen Intel® Core™ i7 | NA|Display :14" (1920 X 1080)|Memory:256 GB SSD/12GB NA|Graphics Processor:Up to NVIDIA® GeForce® MX250|Weight:1.69|Dimension:323.6mm x 228mm x 17.9mm
Pros:Full HD display, Intel HD Graphics MX250, Good performer.
Cons: Design and built quality.
3.Dell Inspiron 15 5590:
Available in a 15 and 14-inch variant, the Dell Inspiron-5000 is a good all-rounder that brings the latest 10th gen Intel processors to this segment, along with integrated NVidia MX230 graphics. The 512GB of m.2 NVMe SSD storage makes it one of the fastest laptops on this list.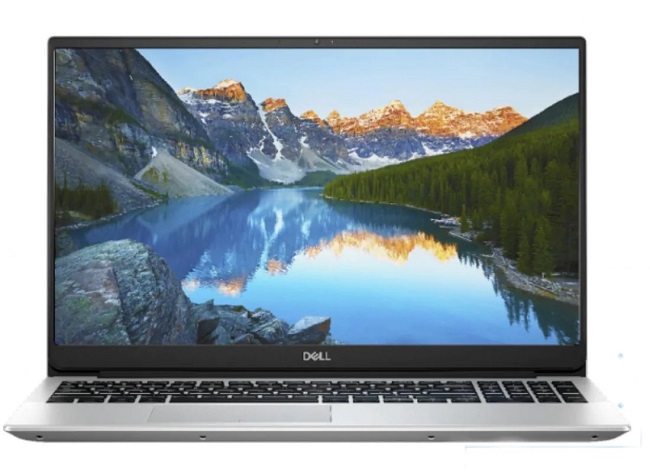 Key Specification: CPU: 10th gen Intel Core i3 | RAM: 4GB | Screen: 15.6-inch FHD (1,920 x 1080 pixels) | OS: Windows 10 | Graphics: NVidia GeForce MX230 | Storage: 512GB SSD
Pros: 10th gen processor|Fast SSD storage|Good port selection.Cons: outdated i3 may be insufficient for some.
4.Asus VivoBook 14:
The Asus VivoBook 14 comes with a 14-inch Full HD display and is powered by AMD Ryzen 5 3500U processor with up to 12GB RAM and 1TB HDD. It also has a fingerprint scanner that allows you to quickly unlock the laptop without manually entering your PIN or password.
It has a 45Whr battery capacity and weighs around 1.5Kg and. The Asus VivoBook 14 is available starting from Rs 39,990 in silver color.
Key Specifications: CPU: AMD Ryzen 5 3500U | RAM: 8GB DDR4 | Screen: 14-inch FHD (1,920 x 1080 pixels) | OS: Windows 10 |Graphics: AMD Radeon Vega 8 | Storage: 1TB HDD| Weight: 1.5 KG
Pros: Sturdy and durable, Value for money, Thin bezels, fingerprint scanner
Cons: Low sound output, Viewing angles are not so good, No Intell processor.
5.Acer Aspire 3:
The Acer Aspire 3 is one of the best options in this list, featuring a Full HD LED display, Intel Core i5-8th gen. processor, 8GB RAM, NVIDIA Geforce MX130 graphics, and a 1TB HDD. It is a feature-packed device that has been priced very competitively.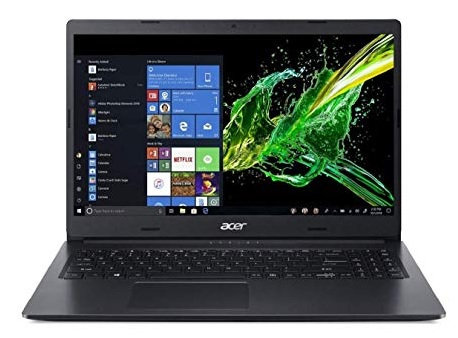 While MX130 is not capable of handling heavy games, it is decent enough for some light gaming. If you are looking for a decent laptop for work or studies, the Acer Aspire 3 is worth considering.
Key Specifications: CPU: Intel Core i5 | RAM: 8GB DDR4 | Screen: 15.6-inch HD (1920 x 1080) Full HD | Graphics: Nvidia GeForce MX130|Storage: 1TB HDD
Pros: Dedicated graphics card, Performance, Economical
Cons: No attractive design
6.LENOVO THINKPAD E480:
The Lenovo ThinkPad E480 is a more improvised and bettered rendition of the older ThinkPad E470. It's got a good keyboard and touchpad modules, but it falls short on the display performance. The overall performance is decent but will be better with an SSD inside.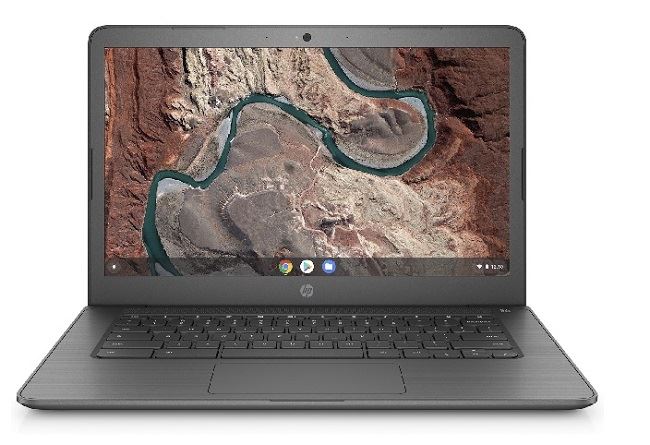 Key Specification : OS:Windows 10 Pro|Display:14" (1920 X 1080)| Processor:Up to 8th Generation Intel® Core™ i5 | NA|Memory:1 TB HDD/8GB DDR4|Dimension:329.3 x 242 x 19.9|Graphics Processor:AMD Radeon™ RX 550 2 GB|Weight:1.75.
Pros: Great keyboard with backlit, solid body design, Charging via USB Type-C port
Cons: Grainy and dull HD Display, hard drive performance issues, Heavyweight.
7.HP CHROMEBOOK 14:
HP launched the Chromebook x360 in India a couple of months ago at a starting price of Rs 44,990. You can read our review of it here. While I was quite pleased to see HP launch a Chromebook in the country after a long gap, I was admittedly more kicked about the product it launched next. Just a few days after launching the Chromebook x360, HP launched the Chromebook 14 in India at a much more accessible price of Rs 23,990 (updated price: Rs 22,990). And that's exactly the laptop on which I'm writing this review.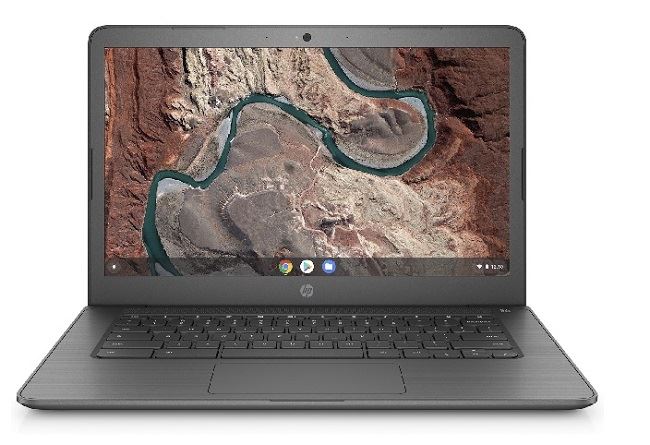 The HP Chromebook 14 can confidently handle light browsing, online document edits, and short video playbacks but not all at the same time. It delivers excellent battery life but is shy to multitask and offer higher speeds.
Key Specification: OS:Chrome,Display:14" (1366 X 768),Processor :Intel Celeron N3350 | 1.4GHz,Memory :64 GB NA/4GBGB DDR4|Graphics Processor:Intel HD Graphics 500|Weight:1.54|Dimension:NA.
Pros: Neat matte-finish design, Responsive for light web-based tasks, Sufficient no.of USB ports
Cons: Not for multitasking, Flat, Audio system, Colourless low-res display.
Above are the top list of best laptops under Rs 40000 in India for March 2020 available in the market. If you have any comments and suggestions on the best laptops under Rs. 40,000, please comment below:
Next topic: Best smartphones under Rs 15000 in India for February 2020